Our Boston mesothelioma attorneys know that anytime we take on a case, there's the real and tragic possibility that our client may not survive the proceedings.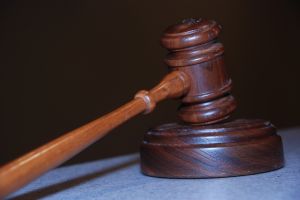 Generally, that is the harsh reality of a Boston mesothelioma diagnosis - once it's identified, patients only have a few months to maybe a year or so left. And the fact is, litigation takes time. That leaves devastated survivors to carry on with the case and our Boston mesothelioma attorneys are dedicated to battling their case every step of the way.
What we find morally reprehensible, however, are the tactics often used by defendants in these cases - the companies who sought to cover up their continued use of asbestos products, even after they became aware of the immense danger. They covered it up because asbestos was cheaper and because they didn't want to be sued.
But these companies also know that the clock is ticking for Boston mesothelioma patients. They also know that when the case makes it to court, they are likely going to lose. So what to do they do? Delay, delay, delay.
A recent opinion piece in the Los Angeles Times detailed one such case of this there, describing this appalling tactic used by so many of these defendants.
It revolved around the case of John Johnson, 69, who died earlier this year of mesothelioma, which is almost always caused by exposure to asbestos.
Johnson worked as a plumber and auto mechanic from the early 1960s until 1990. He was a U.S. military veteran, an avid water skier, motorcycle racer and bicyclist. All of a sudden, one day in 2010, he was riding his bicycle and found he had trouble breathing. He was soon diagnosed with mesothelioma.
He and his wife filed suit, originally against more than 65 companies they believed could have been responsible for the exposure, including some large names with deep pockets, such as Ford and General Electric. The list of defendants was later whittled down to 44.
Johnson's doctors estimated he wouldn't live past January. His trial date was set for March. His doctors said he would only be able to physically withstand about 20 hours of questioning by defense attorneys. The judge granted them 25 hours.
Throughout all of it, Johnson became weaker and weaker. In his initial depositions, he appeared sickly, yet determined. His condition soon deteriorated rapidly as he endured a battery of questions from some 27 defense lawyer. His wife said she noticed some of the defense attorneys playing games on their laptops, shopping online and answering e-mails before getting up and repeating the same questions the other attorneys had posed to her dying husband. It was infuriating, she said.
He made it to his very last deposition, after which he collapsed and died the very next day.
The irony here, as noted by the opinion writer, is that there is little question of what causes mesothelioma or that the asbestos industry is to blame. The only question that is generally batted around the courtroom is whether one of these companies can get away with pinning the blame on the other. As writer Michael Hiltzik puts it: "It's a macabre zero-sum game that squanders millions of dollars through legal billings and blights the victims' final days."
Of course, that doesn't mean that these cases are pointless. It means that you need a Boston mesothelioma attorney who understands the system, the games the defense attorneys will play and a record of success in beating them at those games. In the end, our goal is justice and the financial security of your family.