Shares of Johnson & Johnson were down in mid-week trading after a California Jury awarded $29 million to a woman who said asbestos in the company's talcum powder products caused her mesothelioma. Our mesothelioma lawyers in Massachusetts continue to carefully follow each of these talcum powder cases and are committed to fighting for the rights of women and children who have been harmed.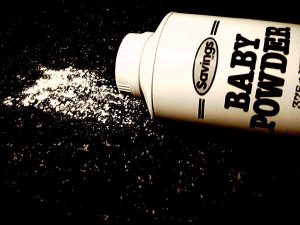 CNBC reports Johnson & Johnson is facing thousands of similar lawsuits as it continues to insist its talcum powder is safe and free of asbestos. The company said it would appeal the verdict, which occurred in California Superior Court in Oakland.
More than 13,000 talcum-related law suits have been filed. Johnson & Johnson lost a similar case in Los Angeles last year, where a jury delivers a $21.7 million verdict. The company also failed to reverse a $4 billion verdict in Missouri, where 22 women had blamed their ovation cancer on use of Johnson Johnson products. Johnson & Johnson is one of the nation's largest consumer product companies and is currently valued at  more than $350 billion.