In a series of pre-trial Daubert hearings, a U.S. District Court is weighing the qualifications of scientific experts in mesothelioma lawsuits against Johnson & Johnson over talc baby powder products that allegedly caused ovarian cancer and mesothelioma. The ruling will impact some 12,000 cases pending before the New Jersey federal court.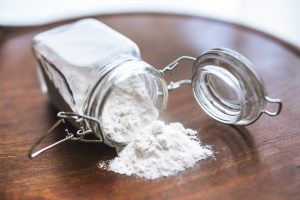 Plaintiff scientific experts are being vetted after a motion by defense attorneys to exclude those witnesses, arguing their scientific testimony fails to meet the stringent criteria of the Daubert standard, set by the 1993 U.S. Supreme Court ruling in Daubert v. Merrell Dow Pharmaceuticals Inc.
Plaintiffs dispute this, arguing the talc powder defendant company sold contained carcinogenic asbestos and asbestos fibers, resulting in their developing cancer.
Daubert hearings are common in mass torts, particularly those in mesothelioma product liability lawsuits, as they involve issues of exposure and causation – key to establishing liability in this multi-district litigation. The defendant company's effort to dismiss all of plaintiffs' expert witnesses would effectively result in the end of litigation for these plaintiffs because without that testimony, they won't have enough proof of their claim.
So far, none of the claims in U.S. District Court for the District of New Jersey case 3:16-md-02738  have been scheduled for trial. Continue reading