2018 brought some advances in treatment and some legal victories for mesothelioma victims and their advocates.
The liability of Johnson & Johnson over asbestos contaminated talcum powder was probably the biggest headline of the year. But our Massachusetts mesothelioma lawyers have noted a number of legal and medical victories this year.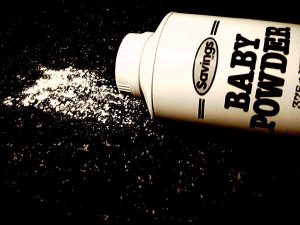 The Johnson & Johnson case illustrates why litigation is a primary threat to these companies. Internal documents, memos, emails and other evidence continue to show defendant companies often ignored or supressed evidence, while marketing their deadly products as safe for use by consumers. In 2016, J & J and other defendants suffered three large verdicts for exposure to its baby powder in St. Louis, Mo.: $72 million, $70 million and $55 million. In 2017, the American Bar Association identified talcum powder liability as a material threat to defendants and the insurance industry.