Often, we think of Boston mesothelioma patients as construction workers or rail workers or those who have been in some other type of building-related industry.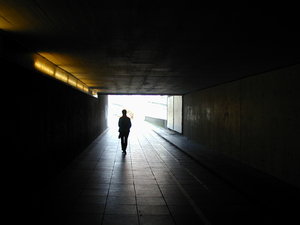 However, our Boston mesothelioma lawyers know that because asbestos exposure - the main cause of mesothelioma - most often occurs through airborne exposure, almost anyone is vulnerable. This was proven once again in an asbestos exposure complaint filed by police officers in Washington D.C.
Individuals who are members of the Capitol Police union have filed a complaint against the department, saying administrators didn't protect them from on-duty asbestos exposure.
Here's what we know of the complaint, as reported by The Hill:
Police officers working for the Capitol Police Department were assigned to the Senate's subway tunnels when the district's architect was in the process of removing asbestos in order to install a new sprinkler system. This removal effort was scheduled to take place over the weekends between February and March, so that staffers with the Senate wouldn't be near the site. Never mind, of course, that the police would be there - without any protective gear.
A notice was sent out in mid-January to let those in the offices of the senators and committees and support services to know that the asbestos abatement would be ongoing. Senate Superintendent Robin Morey noted that the company conducting the work was EPA-certified, and that the work would be overseen by an EPA supervisor.
It further noted that the areas where the asbestos removal was scheduled to take place would be totally sealed off and contained, with a constant monitoring of the air both inside the tunnel and out, which was to be conducted by a licensed industrial hygienist.
For those working inside the tunnel, full-body suits, as well as gloves, safety glasses, helmets and respirators with certified filters were administered.
The police officers, however, were not only not given any protective gear, they weren't even notified that the asbestos removal was taking place - even after some began to report a distinct chemical smell.
Before filing a complaint, the police union reportedly tried to take it up with department administration. An announcement was made at roll call, and there was notice that there would be warning signs posted. But the union contends that police officers' health was continued to be put at risk when officers were still being posted near the asbestos removal sights without giving them proper protective gear.
Not only that, but the union contends that signs weren't properly posted, and that removal workers were using the restrooms as decontamination areas.
When pressed by reporters, department administration denied any wrongdoing or potential safety hazards.
But, of course, they would. Who would admit to putting officers' lives at risk? And it won't likely be known for years - possibly decades - whether that exposure caused any serious harm. That's typically how long it takes for a diagnosis of mesothelioma, which is caused by asbestos exposure. The department likely knows that too.
What's more, this isn't the first time such a complaint has arisen in our nation's capitol. Back in 2006, several members of the district's power plant alleged similar negligence with regard to asbestos exposure while working inside the senate subway.