Our Boston asbestos exposure attorneys have reported on numerous cases involving children who are placed at risk when district officials or construction companies are careless with removal of the deadly material.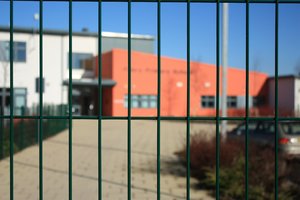 We know that Boston asbestos removal must follow strict guidelines in terms of how, when and who can complete the work.
But even when assurances are given that work is being done properly, that doesn't always mean that every single party follows through. And when there are children involved, parents are understandably going to be upset.
We recently reported in our Boston Mesothelioma Lawyers Blog on asbestos concerns at Thorpe Elementary School in Boston, as well as those raised by a New York school that was hit by vandals, who unwittingly spread asbestos across the sidewalk.
Now, we understand that parents whose young children – ages pre-K through fifth grade – attend a Brooklyn school are voicing outrage that a renovation project may put the youngsters at risk. It's reached such a fever pitch that parents have protested and even staged a sit-in – so far to no avail.
Our Boston asbestos exposure attorneys stand behind these parents in their quest to have the multimillion dollar renovation project postponed until the summer break, when the potential risk to students can be substantially mitigated.
Parents say they weren't notified ahead of time that the work would be conducted. The renovation project, which started in March and is expected to span 18 months, involves working on the building's windows, roof and outside facade.
The school district says that the work will be done on evenings and weekends, when no students are in the building. It says the work will be conducted in areas that will be safely cordoned off from students.
But not only is this an inconvenience (what about after-school events or if a child forgets her homework?), the greater concern is how will the district be able to ensure that the asbestos dust will be entirely settled – and not a risk to students – when they show up for classes the following day? This is especially alarming because parents have already noted a build-up of dust from the construction on both windows and playground equipment. So far, there is no word on whether that dust has been tested for asbestos levels.
Asbestos was banned for commercial use in building materials in New York in 1972. But like Boston, many of its older buildings still contain the dangerous, cancer-causing material.
Some parents were mulling the possibility of keeping their children out of school throughout the duration of the project, despite planned, standardized math tests that were scheduled to take place.
School officials have said caving in to a requested delay could set a "bad precedent," causing many major projects to grind to a halt. But when it comes to children, could there be any better reason to use an abundance of caution, regardless of the impact on the speed of future projects?

If you or someone you love has been diagnosed with mesothelioma in Boston, call for a free and confidential appointment at (617) 777-7777.
Additional Resources: