According to a recent news article from The New York Times, a jury has just awarded $417 million to plaintiff after she became stricken with ovarian cancer linked to talc in Johnson & Johnson's baby powder.  In this case, the jury found a link between the talc in baby powder and ovarian cancer.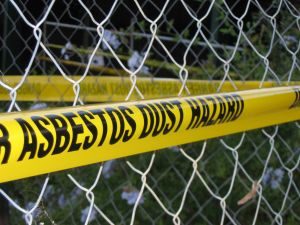 Johnson & Johnson presented evidence that there is no such link between talc and cancer, but a great deal of scientific and empirical evidence seems to indicate that such as link does exist and they believed this to be the case as well.  As our Boston mesothelioma lawyers can explain, talc is a naturally occurring mineral composed of silicon and magnesium and is classified as a clay.  Scientific evidence suggests that talc, which is used in baby powder and many other cosmetic products, is a carcinogenic agent to the female genital area. Talc is crystalline in structure and when the crystals enter the patient, they can travel up the genitourinary tract.  The crystals can then enter the peritoneal cavity where they can attach to the ovaries and metastasize into deadly and aggressive ovarian cancer.
The FDA is still testing whether there is a link between talc and asbestos, but the agency has stated there are concerns that talc can also contain deadly asbestos fibers. Asbestos is also a naturally occurring mineral that is comprised of six silica elements. It grows in the same geological conditions as talc, and there is also contamination of the talc by asbestos minerals.
In this case, plaintiff alleged in her complaint that she began using Johnson & Johnson's baby powder when she was 11-years-old.  The testimony was that she, like many other women used baby powder to prevent chafing, in sanitary pads, and various other uses including general freshening.
Plaintiff had developed ovarian cancer and was diagnosed in 2007.  At that time, she was unaware of the link between talcum powder and ovarian cancer, so she did not file suit at that time. She then heard various news stories on the dangers of using baby powder with talc and its link to ovarian cancer.  Following this diagnosis, she spoke with an experienced toxic torts attorney and filed her case.
The jury after listening to all of the testimony and hearing from the expert witnesses on both sides, found in favor of plaintiff. Plaintiff, who knew she was dying prior to filing this case, testified in a deposition. While depositions are very common in most personal injury cases that go to trial, they are not typically introduced at trial except for impeachment purposes. For example, if a witness gave deposition testimony under oath, that testimony can be used if witness is on the stand at trial and makes a statement that is not consistent with this earlier testimony.  The recordings would prior consistent statement and that can be used to impeach the witness.  This is technically only being used for impeachment purposes and cannot be introduced for the truth of the matter asserted. When something is admitted for impeachment and not the truth of the matter asserted it cannot be used for substantive purposes or else it would be considered hearsay.
In this case, plaintiff was too sick to attend trial and she and her attorney knew this so they decided to have her testify under oath in a deposition that would later be used and introduced as substantive evidence at trial. This is often called a de bene esse deposition and is taken for the purpose of being  used later through one of the unavailable  witness exceptions to the hearsay exceptions. Another use of this rule is when witness has died and is therefore unavailable to testify.  This can also involve what is known as a dying declaration.
This comes from a religious perspective originally that says a when a person is about to die, and knows they are about to die, they anything they say will be inherently trustworthy because nobody wants to die with a lie on their lips out of fear of consequences in the afterlife.  While this may seem odd, this exception was created many years ago when there was an actual alignment between the church and the law.
The company has said it intends to file an appeal to overturn the jury verdict on grounds that, while they feel for plaintiff and her family, the scientific evidence does not support a link between ovarian cancer and talc.  The company also contends that they go to great lengths to keep asbestos from containing the talc mixture. Whether or not the company can prevail on its appeal is still up in the air, but the company could be using an alternative to talc such as cornstarch that is not known to cause any type of illness including ovarian cancer and mesothelioma.
Mesothelioma and talc cancer lawsuits can be very complex cases and often involve a great deal of expert testimony and they may require your attorney to spend a lot of money and resources to handle the case appropriately. The best thing claimant can do is to speak with an experienced mesothelioma lawyer who has the resources to handle this matter. There should be no concern about being able to afford an attorney because there is no fee unless claimant is successful.  If claimant is successful, any legal fees and costs will be taken from the verdict so that there are no out of pocket costs for plaintiff.
If you or a loved one is diagnosed with mesothelioma in Boston, call for a free and confidential appointment at (617) 777-7777.
Additional Resources:
$417 Million Awarded in Suit Tying Johnson's Baby Powder to Cancer, August 22, 2017,By Roni Caryn Rabin, New York Times
More Blog Entries:
Montana Settles Asbestos Claims for $25M, Feb. 19, 2017, Boston Mesothelioma Lawyer Blog