In January, an appeals court in California upheld the award of $1.6 million in compensatory damages and nearly $4 million in punitive damages in an asbestos injury lawsuit.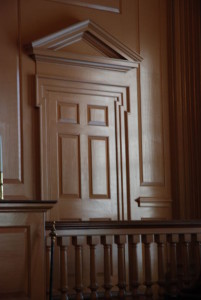 That decision came following an appeal by defendants in Casey v. Kaiser Gypsum Company, Inc. following two jury trials – the first that determined liability and compensatory damages and a second limited re-trial that solely weighed the issue of punitive damages after the first could not reach a consensus.
Defendant had argued on appeal to the three-judge panel of the First Appellate District, Division Four that it was improper for the judge to hold a retrial just on the issue of punitive damages. Meanwhile, plaintiff had cross-appealed the fact that the trial court had reduced the punitive damage award from $20 million to just under $4 million. 
But the appellate court affirmed. Now, the Washington Legal Foundation has filed an amicus brief with the California Supreme Court, asking the state's highest court to review and reverse the $4 million punitive damage award against the manufacturer. The request argued that the lower courts urgently need guidance on how to best handle trials that only handle the issue of punitive damages.
The agency argued that while it is not uncommon to convene a second jury trial to solely consider the issue of punitive damages, judges in these situations often fail to offer proper guidance, which the group argues results in "irrationally large" damage awards.
Punitive damages are a type of award available in civil trials where the conduct of the defendant is especially reprehensible or grossly negligent. These damage awards are often much higher than the compensatory damages awarded in a case.
Massachusetts is one of the few states that allows for punitive damages in cases of gross negligence – not just in cases of willful, wanton or reckless conduct.
The U.S. Supreme Court has ruled that punitive damages are constitutional when considering:
The degree of reprehensibility of defendant's conduct;
Ratio of punitive damage award to the actual harm inflicted on plaintiff;
Comparison of punitive damages and the civil or criminal penalties that could be imposed for comparable misconduct.
That was laid out in BMW v. Gore and its progeny.
Of the states that allow punitive damages based on gross negligence, Massachusetts is still the only one that hasn't yet enacted statutory restrictions or mandated limitations.
In the pending California asbestos lawsuit case, jurors had ruled punitive damages were warranted considering that for a 10-year time frame, the company took measures to protect its employees from the asbestos risk posed by its joint compound – yet it took no action to protect its consumers. It did not provide any guidance to trade workers using the material to minimize the danger. As a result, individuals like the plaintiff – a former plumber – were not protected.
They routinely worked without air monitoring, respirators or cleanup precautions.
Sales staffers were in fact instructed not to mention asbestos to customers who bought the material.
Kaiser Gypsum is no longer in business, but it used to make a host of building products, including joint compounds, cements and drywall.
In the Casey lawsuit, the company was found 3.5 percent comparatively at-fault for plaintiff's injuries.
If you or a loved one is diagnosed with mesothelioma in Boston, call for a free and confidential appointment at (617) 777-7777.
Additional Resources:
Public-interest law firm wants Calif. SC to take up, reverse appeals court's decision in asbestos case, March 23, 2016, By Jessica Karmasek, Legal Newsline
More Blog Entries:
WT1 Granted Orphan Drug Status for Mesothelioma Treatment, March 18, 2016, Mesothelioma Lawsuit Attorney Blog