Before the dangers of asbestos became apparent, the fibrous material was used in a variety of construction applications, including pipes. Unfortunately, many asbestos pipes still exist in buildings throughout Boston today.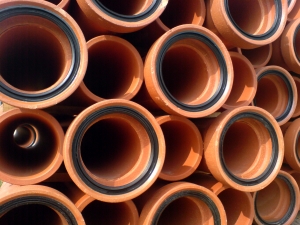 Asbestos pipes can present significant dangers to workers who install them or who repair them. If the pipes become damaged, the homeowners or people in the building may also be at serious risk of exposure. Those who are affected and who develop mesothelioma, asbestosis or other health conditions should consult with an experienced Boston mesothelioma lawyer as soon as possible for help.

Asbestos Pipes a Top Risk for Toxic Exposure
Asbestos pipes are a problem that has not gone away. According to the Globe and Mail, pipes with asbestos are still being routinely installed in new condominiums, high-rises and hospitals throughout Canada even as cities across the country are forced to spend millions on safe removal of old asbestos products.
How is it possible that asbestos pipes are still being installed, especially when the World Health Organization has declared that asbestos use be eliminated because all forms are carcinogenic? The answer is that asbestos-cement pipes are still permitted in both Canada and in the United States. There are regulations in place for how these pipes need to be cut and disposed of, but of course there is not necessarily any guarantee that workers and employers who are installing these asbestos pipes are following the rules and ensuring safety precautions are being taken.
Once the pipes are installed, they continue to present a danger. For example, if there is a fire or the pipes become broken or damaged, accidental exposure could occur to people in the building where the asbestos pipes have been installed. As soon as deterioration of the pipes begins to occur, asbestos fibers could become present in the air and could be breathed in and potentially start the process of scarring the lungs. Over several decades, this scarring could develop into mesothelioma.
Massachusetts has strict rules for dealing with asbestos cement pipes. According to the Massachusetts Department of Environmental Protection (DEP), asbestos regulation 310 CMR 7.15 protects both public health and the environment by establishing safe handling practices for renovating or demolishing structures with asbestos-containing materials such as pipes.
Under these guidelines, an Asbestos Notification Form (ANF-001) must be submitted to MassDEP within 10 working days before cement pipes containing asbestos are to be removed. No asbestos cement pipes can be removed prior to the end of the 10 day waiting period unless MassDEP grants an emergency waiver.
Those removing or working with asbestos cement pipes must be licensed according to regulations set forth by the Massachusetts Division of Occupational Safety. Private sector employees should do work with asbestos pipes only when wearing appropriate personal protective gear and should be provided with medical monitoring. They should also expose the asbestos cement pipe without disturbing it and excavate no closer than 6 inches of the pipe. By following the MassDEP best practices, hopefully workers can avoid the dangers that can come from asbestos exposure.
If you or a loved one is diagnosed with mesothelioma in Boston, call for a free and confidential appointment at (617) 777-7777.
More Blog Entries:
Military Veterans at High Risk for Mesothelioma, Dec. 8, 2012, Boston Mesothelioma Lawyer Blog