According to a recent article in the Mail, an Australian court awarded plaintiff a $2.2 million verdict. The plaintiff is dying of the deadly lung cancer, mesothelioma. This case is significant because it is the highest verdict ever awarded in an asbestos exposure case, and it occurred in a country that is not known for high verdict amounts in personal injury cases.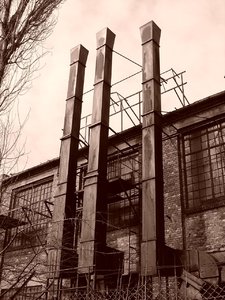 The worker, who is now 54 years old, worked at a steel mill from the time he was 19 to the time he was 21. Evidence at trial showed that his employer knew asbestos dust was present in large quantities at the steel mill. The company also knew that even a very small amount could be fatal to workers.
Four years ago, plaintiff was diagnosed with mesothelioma caused by asbestos exposure. He is currently confined to his bed, suffering from severe depression due to the fact that he does not have long to live. He has said his mood has suffered along with his health. He will never get to spend time with his grandchildren or grow old with his wife.
As your Boston mesothelioma lawyer can explain, the fact that asbestos manufacturers and factory owners knew they were exposing workers to deadly fibers and didn't warn them or take safety precautions is the reason for such high verdicts.

Companies that owned shipyards and steel mills used asbestos because it was a cheap and effective substance, which also was resistant to heat, chemicals, and electricity. They knew it was highly toxic, but they also knew that it would take years, if not decades, for workers to develop symptoms. They figured that they could make money and worry about the consequences later.
This level of extremely negligent conduct demonstrates a complete disregard for the safety of workers. This can lead to punitive damages in addition to compensatory damages. The normal measure of damages in a personal injury case involves compensatory damages. This means that the damages (money) awarded by the jury or the court is calculated to compensate a plaintiff for his or her losses.
In a mesothelioma case, compensatory damages could include lost wages due to the illness. This calculation can include the number of years the plaintiff was expected to live had it not been for the asbestos exposure and his or her average wages.
Compensatory damages can also include cost of medical bills to date and cost of any future medical treatment that will be necessary. There can also be damages awarded for pain and suffering and possibly funeral expenses. The spouse can sue for what is known as loss of consortium and possibly sue for negligent infliction of emotional distress.
Punitive damages are awarded in addition to compensatory damages. The purpose of punitive damages is to punish the defendant for their conduct and send a message to other similar defendant's that this could happen to them as well, if they act with a willful and wanton disregard for the safety of others.
If you or a loved one is diagnosed with mesothelioma in Boston, call for a free and confidential appointment at (617) 777-7777.
Additional Resources:
The Highest Ever Pay Out for Asbestos Exposure Case Has Been Awarded, August 1, 2014, Mail Online
More Blog Entries:
Mesothelioma Lawsuits for Shipyard Workers, July 30, 2014, Boston Mesothelioma Lawyers Blog