The Centers for Disease Control and Prevention researched more than two dozen plants and a mine that processed vermiculite, a natural mineral that can contain asbestos. And, as research has shown, exposure to asbestos can cause mesothelioma in Boston, a fatal and incurable form of cancer.
Boston Personal Injury Lawyers have represented clients who have been wrongfully exposed to asbestos and who have been diagnosed with mesothelioma or other asbestos-related diseases and illnesses. We are committed to helping those who have been injured by seeking help with medical bills and damages resulting from this debilitating illness.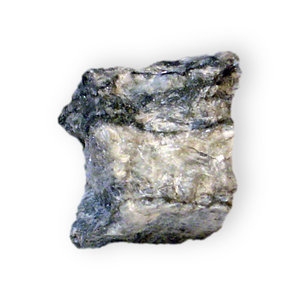 More than 70 percent of the asbestos in the United States came from a vermiculite mine in Libby, Montana that operated from 1919 to 1990. The mine pumped out millions of tons of the natural mineral. The mined vermiculite was then shipped to plants throughout the country, including in Massachusetts, and workers there exfoliated the vermiculite to manufacture everything from peat moss to floor and ceiling tiles to insulation.
But as the people of Libby have sadly discovered, the dust that coated the town contained microscopic asbestos fibers that, when ingested, attached to the walls of major organs, such as the heart and lungs. And after a 30- to 40-year incubation period, can lead to a diagnosis of mesothelioma, which has no cure. Thousands of people in Libby have been diagnosed with illnesses and several hundred have died. The federal government has dedicated more than $100 million to cleanup and health-related efforts in Libby even today, some two decades after the mine shut down.
And while workers are certainly affected, their families, those who drove in their cars and washed their clothes are also affected. And even people who lived in a town or city or near a plant are at risk for exposure. And because it can take so long for a diagnosis to be made, it's important to seek medical care as soon as possible if you may have lived near one of the plants or the Libby mine. A diagnosis may be devastating, but our firm will work to help you recover funds if you were unjustly exposed.
Mesothelioma in Kentucky: This W.R. Grace plant operated from 1952 to 1992, when it was shut down. It received Libby vermiculite during those four decades and exfoliated more than 220,000 tons.
In 1990, the U.S. Census reported that about 9,000 people lived within one mile of the site.
Mesothelioma in Michigan: This Zonolite Company and W.R. Grace plant operated from the 1940s to 1989. The plant exfoliated about 206,000 tons of vermiculite from Libby.
Mesothelioma in Chicago:The W.R. Grace & Company facility operated from 1974 to the 1990s in West Chicago, processing more than 273,000 tons of vermiculite. the facility closed in 1996 and the company sold the property.
Census data shows that more than 3,000 people lived within a mile of the site in 1990.

The Law Offices of Jeffrey S Glassman provide representation of mesothelioma victims who have been unlawfully exposed to asbestos in Boston and the surrounding areas. Call (617) 777-7777 for a free and confidential consultation to discuss your rights.
Previous Blog Entries:
Boston Personal Injury Lawyers Track Top Asbestos Sites That Cause Mesothelioma: Jun 10, 2011
Mesothelioma Series Continues Look at Asbestos Sites That Could Affect Boston Residents: June 8, 2011