Victims of mesothelioma often discover their diagnosis and prognosis when it is too late for treatment. New research may give mesothelioma patients hope, as doctors are pursuing innovative strategies to enhance and induce the immune system, specifically to attack cancer cells. The treatment, known as cancer immunotherapy is a new and cost-effective way to deal with even the most aggressive tumors, including ovarian cancer and mesothelioma.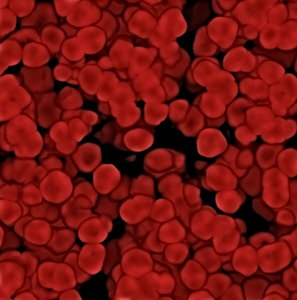 Researchers at the Massachusetts General Hospital (MGH) Vaccine and Immunotherapy Center published a recent report in the Journal of Hematology & Oncology, finding that a protein designed to combine a surface antigen with another protein simulating immune function resulted in prolonged survival in animals. Our Boston mesothelioma attorneys know any advances in the treatment of these aggressive cancers is welcome news.

In addition to representing the victims of mesothelioma, our legal team is committed to staying abreast in developments in mesothelioma research and treatment. We understand the gravity of a mesothelioma diagnosis and know that many families have difficulty holding out hope for recovery. While there is no cure, this new advancement as well as other treatment methods may prolong life expectancy for some sufferers.
According to the researchers, other alternative cancer vaccines involve extracting the patient's immune cells and treating them with antigens before returning them to the body. This can be an expensive process and complex for the patient and their loved ones. The new development uses a practical, effective, and lower-cost approach that can be used by oncologists worldwide, not just where a facility is able to extract and treat an individual patient's cells.
The new vaccine stimulates the immune cells that monitor an internal environment. Essentially, these cells are screening for the presence of a virus or bacteria or other pathogens. Where other vaccines require extracting the cells and treating them with a protein, the new approach starts with an engineered protein to fuse an antigen and target to a protein to stimulate activity of the immunity cells. These are the protein cells that are normally expressed on the surface of many serious tumors, including mesothelioma.
As with many medical advancements and technologies, the experiment has not yet been tested on human subjects but raises hope for mesothelioma patients. The publication confirms that combining the protein by fusion to the cells activates the immune cells to enhance the process of tumor antigens. In effect, the treatment enhances the number of T-cells responsible for immunity response. In the animal subjects, the fusion significantly reduced the growth of tumors and extended rates of survival, most likely through the T-cell activities.
Individuals who have been diagnosed with advanced cancer should consult with a medical expert to explore their treatment options. This development could be a viable treatment option for individuals who don't have enough immunity cells to create a vaccine. Poor survival rates in mesothelioma patients are common, but immunity therapy is a nontoxic option with the potential of extending lives and reducing the negative health effects of tumor growth.
Jeffrey Glassman Injury Lawyers for a free and confidential appointment at (617) 777-7777.
More Blog Entries:
Advocacy for U.S. Navy and Military Veterans With Mesothelioma, March 17, 2014, Boston Mesothelioma Lawyer Blog
Military Veterans at High Risk for Mesothelioma, Dec. 8, 2012, Boston Mesothelioma Lawyer Blog