A judge in Delaware overseeing asbestos litigation was frustrated with the voluminous case load on her docket, and as a result, severely and unjustly punished a plaintiff attorney for a procedural mistake, according to that state's supreme court.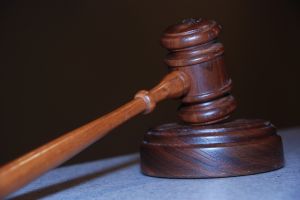 The justices called the judge's frustration understandable, but nonetheless reversed the sanctions.
Boston mesothelioma lawyers know that the volume of litigation that's being processed with regard to asbestos-related diseases is a direct result of the negligence inflicted by companies that used the toxic compound because it was cheap – without regard to the safety of workers or consumers. This has resulted in thousands of mesothelioma diagnoses and deaths.
According to media reports, a superior court judge fined an attorney $25,000 for arguing points against a request for a summary judgment using a ruling in a case that had already been denied and subsequently settled.
The case he cited, McNulty v. Anchor Packing Co., involved an anchor packing company based in Pennsylvania. The company manufactured hydraulic packings, rings, seals, gaskets and soft packing. It was later revealed that these products contained cancer-causing asbestos materials. Not only did this put Anchor's employees at risk, the products' use in naval ship yards sickened numerous veterans at as well. Anchor later became a subsidiary of Garlock Sealing Technologies, which has been cited in multiple asbestos litigation cases as well.
The attorney's error in this case was a technical one, and he later said that he made the mistake in good faith, indicating he hadn't realized the case he had cited had already been settled. But the judge countered that she was far too busy to tolerate such mistakes. She said the attorney had made such mistakes in the past and had not been called out on it.
She said that, at best, it amounted to "laziness" and that the attorney had a responsibility to confirm the accuracy of arguments prior to presenting them in court. At worst, she said it was an attempt to mislead the court.
She maintained that the fine may have seemed substantial, but it wasn't when taken in the larger context of the large amounts typically doled out in mesothelioma cases.
The supreme court later ruled that the judge had made the ruling without giving the attorney ample opportunity to respond to the allegation and without regard to whether or not the attorney could actually pay it.
The court further said that it appeared the penalties were inflicted as a result of the judge's concern that the attorney's actions would cause her additional issues in future cases, and she wanted to curb it now.
But this, the justices stated, was not a valid legal substantiation for the fine. In the end, the justices ruled that there was not a significant enough finding that the attorney had tainted the efficiency or fairness of the process.
This situation highlights the bigger issue, which is how important it is to choose an attorney who can be effective and on-point. The error in this case may not have been intentional, but it could potentially harm your case.
Continue reading