Trust funds may already be available for victims of mesothelioma or other asbestos-related diseases.
Mesothelioma is a cancer caused by exposure to asbestos. With a latency period of 30-40 years, most diagnosed are senior citizens exposed to asbestos in the 1960s, 1970s, or 1980s. A naturally-occurring mineral used for its insulating and fire-retardant properties, its carcinogenic properties were hidden for decades by some of the nation's largest corporations. At the height of asbestos use, American corporations mined nearly 1 million tons of the mineral and used it to manufacture more than 3,000 different products.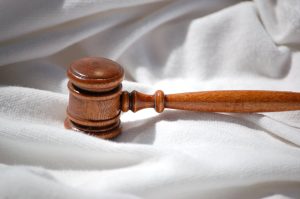 Unfortunately for victims, time is often far too short after diagnosis. Those diagnosed have a median survival of just 18 months. Having access to a trust fund can provide assurance and peace of mind. However, asbestos litigation is among the most complex areas of product liability, personal injury and wrongful death law.
Mesothelioma Litigation – Verdicts and Settlements
In most personal injury or wrongful death cases, a claim must be filed within three years of date of injury under Massachusetts law. But because of the decades-long dormancy between asbestos exposure and a mesothelioma diagnosis, statute of limitations in Massachusetts is 3 years from date of diagnosis for personal injury or 3 years from date of death for wrongful death.
Still, significant time constraints exist in any mesothelioma case. Your Massachusetts mesothelioma lawyer must first work to identify a victim's time and place of exposure, which is likely decades in the past. Next of critical importance is identifying all potential defendants. In some cases, an asbestos trust may exist, which can result in a more timely settlement, although generally for less compensation than might be secured in a direct settlement with a mesothelioma defendant or a verdict at trial. Statistics continue to show the highest damage awards going to victims who have identified multiple defendants. Hiring a Massachusetts law firm with extensive experience in handling these cases can help.
Settlement and verdict amounts may depend on:
A claimant's diagnosis and medical history
The number of companies sued
Where the claim is filed
Proof of negligence
Lost wages, medical bills and other expenses
According to a recent Mealey's Litigation Report, the average mesothelioma trial award is estimated at $2.4 million. The average mesothelioma settlement is between $1 million and $1.4 million and typically paid by multiple defendants. However, every case is unique.
Bankruptcy Trust Funds for Mesothelioma Victims
The size of the verdicts and settlements have forced many of these companies to seek protection through the U.S. Bankruptcy Code (USBC). Courts made some of these firms establish bankruptcy trust funds to protect future victims, but by using bankruptcy law to protect themselves, they also have significantly reduced their legal liability.
Cases filed as Chapter 7 liquidation bankruptcies mean a company's assets were sold and they went out of business, leaving no value for current claimants suffering from asbestos-related diseases. Other companies shed debt under a Chapter 11 bankruptcy re-organization and continued to exist. Still others facing asbestos liability may have merged or renamed.Some lobbied the courts for legal protection and were allowed to establish specialized trust accounts to pay settlements.
As a result, more than 100 asbestos bankruptcy trust funds have been established in the U.S. since the 1980s. Today, those funds hold more than $1 billion for future claimants of asbestos-related diseases. However, companies that have established funds can no longer be sued by asbestos victims.
Some of the largest asbestos trust funds include: 
A-Best Asbestos Settlement Trust
APG Asbestos Trust
A&I Corporation Asbestos Bodily Injury Trust
A, C & S Asbestos Settlement Trust
API, Inc. Asbestos Settlement Trust
Armstrong World Industries Asbestos Personal Injury Settlement Trust
ARTRA  Asbestos Trust
ASARCO LLC Asbestos Personal Injury Settlement Trust
National Gypsum Company — NGC Bodily Injury Trust
Babcock & Wilcox Asbestos Trust
Bondex Trust
Burns& Roe Asbestos Personal Injury Settlement
C.E. Thurston & Sons, Inc. Asbestos Trust
Celotex Asbestos Settlement Trust
Combustion Engineering 524(g) Asbestos Personal Injury Trust
Congoleum Plan Trust
Dresser Industries LLC Asbestos Personal Injury Trust
Eagle Pitcher Industries Persona Injury Settlement Trust
EJ Bartels Co, Inc. Asbestos Settlement Trust
Federal Mogul U.S. Asbestos Personal Injury
Federal-Mogul Asbestos Personal Injury Trust – Fedodo Subfund
Federal-Mogul Asbestos Personal Injury – Flexitallic Subfund
Flintkote Company and Flintkote Mines Limited Asbestos Personal Injury Trust
General Motors — MLC Asbestos Personal Injury Trust
Global Industrial Technologies (Harbison-Walker) — DII Industries LLC Asbestos Personal Injury Trust
G-1 Asbestos Settlement Trust
Hercules Chemical Company Inc. Asbestos Settlement Trust
H.K. Porter Asbestos Trust
J.T. Thorpe Settlement Trust
J.T. Thorpe Company Successor Trust
Johns-Manville Corp./Philadelphia Asbestos Corp. (Pacor) — Manville Personal Injury Settlement Trust
Kaiser Asbestos Personal Injury Trust
Keene Creditors Trust
Kentile — Metex Asbestos Personal Injury Trust
Leslie Controls, Inc. Asbestos Personal Injury Trust
MacArthur Co./Western Asbestos Company Asbestos Settlement Trust
National Gypsum — NGC Bodily Injury Trust
North American Refractories Company Asbestos Personal Injury Settlement Trust
Owens Corning Fiberboard Asbestos Personal Injury
Pittsburgh Corning Corporation Asbestos Personal Injury Trust
Plant Insulation Company Asbestos Settlement Trust
Pilbrico Asbestos Trust
Porter-Hayden Bodily Injury Trust
Quigley Co. Inc. Asbestos Personal Injury Trust
Raytech Corporation Asbestos Personal Injury Settlement Trust
Shook & Fletcher Asbestos Settlement Trust
Stone & Webster Asbestos Trust
T.H. Agriculture & Nutrition LLC. Asbestos Personal Injury Trust
Thorpe Insulation Company Asbestos Personal Injury Settlement Trust
Turner & Newall — Federal-Mogul Asbestos Personal Injury Trust – Turner & Newall Subfund
United States Gypsum Co./USG Corp. — United States Gypsum Asbestos Personal Injury Settlement Trust
US Mineral Products Company Asbestos Personal Injury Settlement Trust
UNR Industries/UNARCO Industries Inc. — UN Asbestos-Disease Personal Injury Trust
W.R. Grace & Co. — WRG Asbestos Personal Injury Trust
Yarway Asbestos Personal Injury Trust
Your Massachusetts mesothelioma law firm should have experience with handling trust claims, as well as trial litigation experience. Identifying products manufactured by these firms, or employment by these firms by the victim, can lead to a claim. But from a litigation standpoint, it's often just a place to start. Your law firm should have the experience to identify all defendants and pursue your trust claim, as well direct litigation against responsible companies.
If you or a loved one is diagnosed with mesothelioma in Boston, call for a free and confidential appointment at (617) 777-7777.