In a departure from standard mesothelioma treatment practices in the United States, the British Thoracic Society has published new treatment guidelines that recommend against radical surgical options.
The Mesothelioma Management Guidelines just published by the British Thoracic Society now recommend against aggressive surgery to treat advanced mesothelioma.The decision follows an analysis of the potential harm and poor outcomes experienced by patients undergoing extra pleural pneumonectomy (EPP), extended pleurectomy and decortication (P/D), and partial pleurectomy (PP), which are frequently offered in the United States. The British society makes an exception when such procedures are being conducted as part of a specific study or clinical trial. A recent report in the Clinical Respiratory Journal, which correlated hundreds of previous studies and clinical trials, concluded such aggressive surgical options were not providing enough benefits to offset adverse effects. The new guidelines explicitly recommend against offering EPP at all pleural mesothelioma patients, against offering EPD unless as part of a clinical trial, and that radiation therapy should only be used with the goal of offering pain relief and quality of life improvement rather than for a curative approach.
The issue illustrates the challenge in finding appropriate treatment options to treat this aggressive cancer.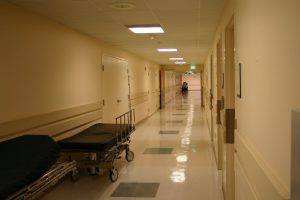 Researchers are pinning more home on emerging treatment options, including immunotherapy drugs like bevacizumab, which has been shown to stop the growth of cancer cells when used in tandem with chemotherapeutic drugs.
Medical Help for Massachusetts Mesothelioma Patients
Another promising treatment option being used in Japan is Radiofrequency ablation (RFA), which uses electrical energy delivered through a thin, hollow needle to heat and destroy cancer cells. While the treatment is primarily used to treat small areas of cancer to alleviate pain and discomfort in patients, it has shown some promise in treating malignant pleural mesothelioma.
On a positive note for Massachusetts cancer patients, Dana-Farber and Brigham and Women's Cancer Center in Boston was recently ranked among the nation's top 5 cancer hospitals. Here are the top 10 Best Cancer Care Hospitals in the U.S., according to U.S. News & World Report:
University of Texas MD Anderson Cancer Center, Houston (100)
Memorial Sloan-Kettering Cancer Center, New York (97.4)
Mayo Clinic, Rochester, Minnesota (95.3)
Dana-Farber and Brigham and Women's Cancer Center, Boston (83)
Cleveland Clinic (80.9)
Johns Hopkins Hospital, Baltimore (80.3)
Massachusetts General Hospital in Boston ranked twelfth.
MD Anderson Cancer Center is also among the institutions working aggressively on gene-therapy treatment options for mesothelioma. In what may be one of the most important discoveries regarding malignant mesothelioma, researchers from the MD Anderson Cancer Center in Texas have found that BAP1, a protein associated with the BRCA gene, acts to suppress the growth of the rare form of cancer's tumors.
Dana-Farber and Brigham and Women's Cancer Center's International Mesothelioma Program (IMP), treats more mesothelioma patients than any program in the world. And have access to a number of other advanced treatments and clinical trial options.
Legal Rights for Mesothelioma Victims
Mesothelioma is a cancer caused by exposure to Asbestos. Commonly used as a building material through the 1970s, asbestos is still present in many public buildings and private homes. Used as a cheap and durable material with fire-retardant properties, asbestos becomes dangerous when it frays or otherwise becomes airborne. A decades-long latency period between exposure and diagnosis allowed some of the nation's largest companies to mine, manufacturer and utilize asbestos-containing products for many years before the consequences became apparent.
Today, diagnosed victims often include military veterans and those who worked in construction industries, particularly in shipbuilding and tiling occupations. Family members may also have been exposed to deadly levels of asbestos through dust covered clothing brought into the home. Many corporations were forced into bankruptcy by asbestos- related lawsuits. In such cases, asbestos trust funds were established, which may offer compensation to some victims. Consulting a Massachusetts mesothelioma lawyer is the best course of action for determining your legal remedy.
In other cases, determining the liable party for a victim's asbestos exposure is more challenging. Once identified, a personal injury lawsuit may be filed by a victim, or a wrongful death lawsuit may be filed by his estate. If more than one company is at fault, each is usually assigned a percentage of the blame. A mesothelioma law firm may succeed in expediting your case to move it more quickly through the court system, as court's recognize the one-year survival rate for a patient diagnosed with mesothelioma is only about 38 percent. However, victims and families must act with equal urgency when it comes to reaching out for legal help as soon as possible after diagnosis.
Mesothelioma is typically a preventable cancer. Most companies knew of the dangers of asbestos for years or decades and failed to warn employees. Past lawsuits have revealed corporate documents and other evidence proving these companies put profits before the health and safety of workers. Choosing a law firm with extensive experience litigating mesothelioma cases for victims and their families is crucial to ensuring your lawyers have the knowledge, experience and resources to prevail in obtaining appropriate damages in your case in a timely fashion.
Most cases will settle without going to trial. In general, your case will proceed through the following stages: Preparation and filing, responses, discovery, settlement, trail and appeal. This means your mesothelioma law firm will prepare and file  your case, accept the responses of defendant, and demand documents and other evidence via the discovery process. In many cases, manufacturers of asbestos have long since accepted liability and debated issues will center mostly upon determination of your actual and eligible damages, as well as any blame you share for your medical condition. Your attorney must have a full accounting and documentation for sought damages, and must be prepared to argue against your alleged contributory negligence or other intervening factors of causation, which could include your history of smoking or drug use, family medical history, and other places you may have worked where potential exposure to asbestos was of consequence.
If you have been diagnosed with Mesothelioma in Massachusetts, call Jeffrey Glassman Injury Lawyers for a free and confidential appointment — (617) 777-7777.