Asbestos litigation is complex. There are often more than a half dozen defendants. You're dealing with facts and details that go back decades. Memories have faded. Records are lost. It's a challenge to say the least. That's why it's imperative that you hire an asbestos injury law firm that is experienced and has a history of success on this front.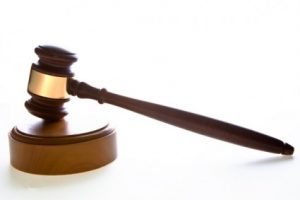 A recent case before the Maine Supreme Judicial Court illustrates some of the pitfalls that can arise in asbestos litigation.
In Grant v. Foster Wheeler, LLC, plaintiff – the estate of a man who died from mesothelioma due to exposure to asbestos – appealed a trial court grant of summary judgment to defendants on claims of failure to warn of defective products, unreasonably dangerous goods, negligence and loss of consortium. 
Decedent worked at a company called Bath Iron Works from 1964 to 1970. After some time spent working elsewhere, he returned in 1978 and worked there until 1994.
During his first stint with the firm, asbestos was very commonly used in insulation and other products and materials routinely used at the company. That included products that were used in the construction and renovation of ships.
Throughout his career, plaintiff worked in a number of places, including as a cleaner of ships. He swept debris – including, occasionally, asbestos – when it was left over from certain maintenance and construction activities.
Before his death, he testified in a deposition that he believed he was exposed to asbestos while he worked as a cleaner from '66 to '67. Much of that time, he said, he spent sweeping up asbestos that had fallen onto the floor in the course of carrying out pipe covering. He couldn't say for certain whether he'd been exposed to the material at other times.
Defendants were various players in the process. One was the company that manufactured the pipe covering. Another manufactured boilers and air ejectors. Another pumps. Another made turbines and pumps.
In April 2011, decedent died of lung cancer caused by exposure to asbestos.
Each defendant soon thereafter filed a motions for summary judgment, which were approved by the trial court.
In its review, the state supreme court noted that in order to make a prima facie case – that is, one on first impression – the plaintiff had to show there was a nexus between the product that contained asbestos and the medical causation of plaintiff's disease. In other words, he had to show that his exposure to asbestos by and through defendants' products was a substantial factor in his illness.
Leaning on precedent set in the 2012 case of Mehar v. Sullivan & Meritt, Inc., the court said plaintiff had to show not only that the products were used at the site, but that the worker inhaled the asbestos from defendants' products.
Unfortunately, the court ruled plaintiff hadn't provided that evidence in this case.
What worked against plaintiff in this case was a deposition decedent conducted before his death in a workers' compensation act claim, in which he said he worked as a cleaner in the late 1960s but did, "mostly all painting." He stated he did remember some cleaning, but he didn't recall any pipe coverings. Plaintiff was then in position of trying to prove the memory of its main witness was incorrect.
There were a number of other considerations as well, but ultimately, the state high court affirmed the grant of summary judgment to defendants.
It's important for those who have been injured by asbestos to contact a lawyer as soon as possible to learn more about your rights.
If you or a loved one is diagnosed with mesothelioma in Boston, call for a free and confidential appointment at (617) 777-7777.
Additional Resources:
Grant v. Foster Wheeler, LLC, June 7, 2016, Maine Supreme Judicial Court
More Blog Entries:
Jury Awards Nearly $9 Million to Dying Mesothelioma Victim, June 8, 2016, Boston Mesothelioma Lawyer Blog