When we think of people developing mesothelioma from asbestos exposure, we often think of large corporate defendants, such as factory owners, shipping companies and construction companies. However, even a small-scale asbestos removal project can pose serious risks to those working on the job and other members of the community living and working in close proximity to the job site.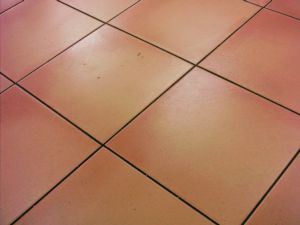 While asbestos was used in virtually every aspect of industry during much of the past two centuries, its use was extremely prevalent in residential and commercial construction products. Due to its natural ability to resist heat, fire, chemicals, and electricity, asbestos-containing products were often used as insulation material, floor and wall tiles, drywall and drywall joint compounds (construction grade plastic cement or "gun cement"), and roofing materials such as shingles.
Much of the floor tiles and linoleum flooring installed prior to the 1980s is known to contain asbestos. While there is no way to determine whether your tiles contain asbestos without a certificate of origin or a study including microscopic analysis, there are some telltale signs. For example, dimensional linoleum tiles installed from the 1940s through the 1980s in sizes such as 9″x 9″ or 12″ x 12″ are extremely likely to contain asbestos.

As our Boston asbestos attorneys can explain, if a homeowner or business owner is planning on removing old tiles, that homeowner is responsible for having a certified asbestos inspector perform a material analysis. If presence of asbestos is confirmed, an asbestos abatement must be submitted to the Department of Environmental Protection for the Commonwealth of Massachusetts (MassDEP), and the homeowner must obtain permits. Only a certified asbestos abatement contractor can then perform the abatement work.
Unfortunately, homeowners do not always act responsibly. According to a recent news article from KCBY, environmental protection officers fined a homeowner $9,000 for allegedly burning asbestos tiles. This is extremely dangerous to all around, because deadly asbestos fibers can be released into the environment as tiles are burned.
When asbestos tiles are present in a building, there is not a great danger of exposure, as long as the tiles are intact. While they were very dangerous when manufactured and installed, once in place, they do not pose a substantial risk of giving off fibers. When asbestos tiles are broken or otherwise crumbled, they can become friable, and they are very like to emit asbestos-containing fibers. Due to the natural flame and heat resistance properties of asbestos and asbestos products, it is not likely that an ordinary fire would effectively destroy the fibers and prevent exposure.
The proper abatement process, handled by certified professionals, would require the area around the job site to be covered to prevent exposure, and the material would also have to be wet to prevent excess dust from entering the air. Asbestos waste is then packed into approved plastic containers and sealed, so they can be taken to an approved hazardous waste disposal facility.

If you or a loved one is diagnosed with mesothelioma in Boston, call for a free and confidential appointment at (617) 777-7777.

Additional resources:
North Bend man fined $9,000 for burning flooring containing asbestos, Feb 26, 2015, KCBY
More Blog Entries:
Asbestos Illegally Dumped at Nature Preserve, August 15, 2014, Boston Mesothelioma Lawyers Blog