Over the years, we have seen many articles in the media about problems in prisons related to poor conditions and overcrowding.   There is no question that many of the prison systems in the United States are in need of money, and many inmates are housed in very old buildings that are falling apart.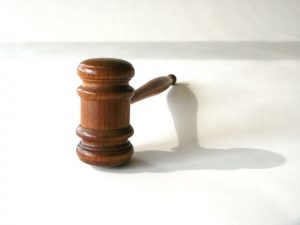 One problem that is not talked about much is the fact that many of these old prisons and jails were built a time when asbestos was used in virtually every aspect of the construction process. These buildings are now crumbling, and the dust is a hazard to staff, corrections officers and inmates alike. One inmate sued the corrections department for asbestos exposure during a renovations project at the prison library.
His asbestos lawsuit was initially dismissed because he did not file the required complaint form within 10 days of being exposed to asbestos, according to a recent article from CJ Online. However, upon review by the Kansas Supreme Court, his case will be allowed to continue.
He argued that he did file the form in a timely manner, but he'd been given an incorrect form by prison officials and he should not be faulted for that mistake.  A central issue in the case was whether he'd complied with inmate grievance procedures – specifically, whether he'd exhausted his administrative options first before filing a lawsuit. The prison argued plaintiff not completed the grievance process and the the form was filed incorrectly and untimely.  While the trial judge agreed with this argument, the Kansas Supreme Court recently ruled that, while an inmate is still required to exhaust his or her internal grievance options, he is not required to submit proof of this fact.
For this reason, and other procedural issues discussed by the state supreme court, the case has been remanded for further proceedings.  As our Boston asbestos injury lawyers can explain, this does not mean that he will necessarily win the case, but it does increase the likelihood that a jury will be allowed to hear the facts and render a verdict. There is also a possibility the case will be settled before trial, as the prison may prefer a private settlement instead of a public verdict.
Plaintiff alleges he worked in the prison library and spent most of his time there over a 13-year period. Each week, the prison guards would come into the library and sweep it for contraband. When they did this, pieces of the insulation containing asbestos fibers and dust would fall on his desk, and he would wipe it away with his hand.  He did not know this dust contained asbestos and was not wearing any type of protective clothing or using a respirator, as is required when handling or even being around friable asbestos.
The U.S. Environmental Protection Agency (EPA) declared in 2010 that the department of corrections had violated the Clean Air Act with respect to asbestos exposure risks, and this was how the inmate learned of his exposure to the deadly fibers.  He asked for medical treatment, but was allegedly told that there was nothing they could do for him, and he was told not worry.
If you or a loved one is diagnosed with mesothelioma in Boston, call for a free and confidential appointment at (617) 777-7777.
Additional Resources:
Lansing inmate's asbestos lawsuit can move ahead, Kansas Supreme Court says, December 10, 2016, By Justin Wingerter, CJ Online
More Blog Entries:
New Effort to Strengthen Asbestos Litigation, June 28, 2016, Boston Mesothelioma Lawyer Blog