According to a recent news article from Mesothelioma Research News, a new study involving what is known as the WT1 protein has been shown to have promising results in the treatment of malignant mesothelioma using chemotherapy drugs. There is a big focus on improving the efficacy of chemotherapy drugs, because surgical alternatives are very invasive and often result in significant complications for patients who undergo these procedures.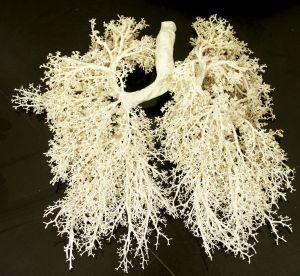 This study focused on malignant pleural mesothelioma (MPM).  MPM is the type of cancer where the malignant tumors first appear in the lungs as oppose to the patient's abdomen or chest.  However, it is important to understand that, while the tumor may start in the lungs, the cancer can and often does quickly spread to other areas of the body where it does a tremendous amount of damage.
Our Boston mesothelioma attorneys have seen in far too many cases the pain and suffering caused by having malignant mesothelioma.  This is the reason we have seen cases with such damages awarded for pain and suffering.  In a personal injury case, including ones filed in connection with a mesothelioma diagnosis, the standard award of damages can include money for pain and suffering, past, present, and future medical expenses and rehabilitation costs, special damages, and, in cases where the victim does not survive, funeral expenses.  Unfortunately, the victim does not survive very long in most cases following a malignant mesothelioma diagnosis because of the deadly nature of the cancer.
One thing discussed in this article is that, while malignant pleural mesothelioma is the rarest of the three types of mesothelioma, the number of MPM cases diagnosed each year is actually going up and not down.  While it would seem like the numbers would be going down since asbestos has not been used all that much since the early 1980s, we are seeing a secondary wave of cases that results from the massive property rehabilitation efforts going on in Boston and around the country.
While these buildings were mostly safe in terms of asbestos exposure once construction was complete, many are currently in a state of disrepair or have even been abandoned.  Much of Massachusetts is still home to shells of empty factories. Some of these are mills that were once a mainstay of the area's economy, and now they are being demolished to make way for new construction or repurposed to be used for mixed-use commercial and residential occupancy. While this might eventually usher in a new era for Boston, they still represent a significant risk of asbestos exposure and that can lead to malignant mesothelioma.
As for the WT1 protein, it works to regulate how other cells work when exposed to chemotherapy. While this is a complicated process, it is important to understand that while chemotherapy and radiation can kill cancer cells, it can also kill healthy cells, and that is one of the risks of taking the drugs.  These WT1 proteins seem to lessen the impact to non-cancerous cells.
If you or a loved one is diagnosed with mesothelioma in Boston, call for a free and confidential appointment at (617) 777-7777.
Additional Resources:
Inhibiting WT1 Protein Reduces Chemoresistance of Mesothelioma Cells, Study Finds, January 13, 2017, By Joana Fernandes, PHD, Mesothelioma Research News
More Blog Entries:
New Effort to Strengthen Asbestos Litigation, June 28, 2016, Boston Mesothelioma Lawyer Blog