According to a recent news feature in the New Jersey Law Journal, an appellate court has just affirmed a landmark $1.6 million verdict in an asbestos case involving cosmetic talc. This is believed to be a first of its kind verdict.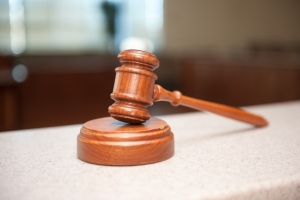 Defendant was a supplier of raw talc for the manufacturer of two leading brands of talcum powder. Plaintiffs proved this talcum powder contained deadly asbestos fibers. Plaintiff was a 47-year-old man whose doctors diagnosed him with malignant peritoneal mesothelioma. The peritoneum is membrane forming the lining of the abdominal cavity.
During trial, plaintiff testified he was exposed to these talcum powder products between 1967 and 1975 while his father was working at the talcum powder factory. He was first diagnosed with malignant mesothelioma in 2011. As our Boston malignant mesothelioma attorneys can explain, this delay in being diagnosed is typical, as it generally takes between 20 and 50 years following asbestos exposure to be diagnosed with the disease. His father, as plaintiff testified, would come home from work with his clothes covered in asbestos-containing talcum powder dust at the end of his shift each night from the time plaintiff was born until he was eight years of age.

After trial was concluded, the jury awarded plaintiff $1.6 million dollars as compensation for his injuries due to asbestos exposure. Following the verdict, defendant appealed on several grounds. One appeal ground challenged admission and exclusion of certain pieces of evidence. Another basis for filing an appeal was trial judge's repeated denial of defendant's motions made before, during, and after the trial.
During appeal, judges affirmed trial court's rulings and jury's verdict of $1.4 million in compensatory damages and $200,000 for loss of consortium claims plaintiff's wife had filed. Loss of consortium damages are based upon claims brought by a plaintiff's spouse claiming defendant's negligent actions not only led to the injury of plaintiff, but also led to a deterioration in the ability of plaintiff and his or her spouse to live in a marital relationship to the extent they had prior to plaintiff's illness or death. When one spouse becomes serious ill or otherwise seriously injured, this can place a tremendous strain on a marriage. Especially when one spouse has to spend all of his or her time caring for the other spouse. This is technically an injury or loss to the other spouse, and not plaintiff, so it is brought as a second claim in the spouse's personal capacity.
While every case is different, and you should speak with your mesothelioma injury attorney about the facts of your particular case, loss of consortium damages may be appropriate.
One of the closest issues on appeal was, prior to trial, plaintiff had consulted with one expert, and then used another expert to actually perform testing and testify as to the results. Defendant argued they should have been provided with plaintiff's first expert's report during discovery. However, appellate court agreed an expert who was not going to be used during trial is not subject to standard disclosure requirements absent exceptional circumstances not present in this case.

If you or a loved one is diagnosed with mesothelioma in Boston, call for a free and confidential appointment at (617) 777-7777.
Additional resources:
Landmark Asbestos Verdict Over Cosmetic Talc Survives Appeal , March 27, 2015, New Jersey Law Journal
More Blog Entries:
Asbestos Illegally Dumped at Nature Preserve, August 15, 2014, Boston Mesothelioma Lawyers Blog