According to a recent news report from The Harvard Crimson, Harvard University administrators have said asbestos is "everywhere" around the campus, but stressed that the risk of asbestos exposure to any of the students, faculty or staff is minimal.  The recent concern arose as the university has been performing a massive renovations project on the student housing buildings that were built at a time when asbestos was heavily used during most aspects of the construction process.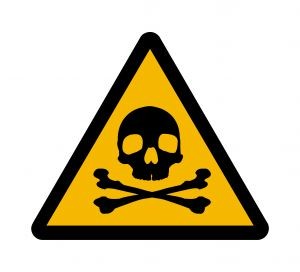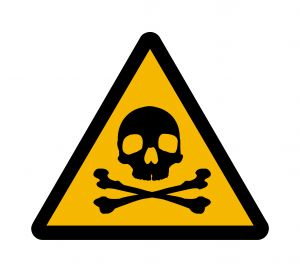 A year prior to this announcement, one student returned to his dorm room and found everything covered in dust that had fallen from the ceiling.  This dust was tested and the presence of deadly asbestos fibers was confirmed.  At this point, there was an investigation into the amount of asbestos and the possible dangers it may pose to people who frequent these buildings.The university confirmed the presence of asbestos in other on-campus housing buildings as well as in the library buildings, but school officials did not say which buildings contained the deadly fibers and were supposedly asbestos free.  Officials stressed that most of the asbestos was not dangerous in its present state, because it was not friable.
Asbestos is a naturally occurring mineral that is composed of six silica elements, but it can be processed into many forms.  In some cases, it is woven and spun into long fibers to be used for building insulation.  In other cases, it was added to adhesives and polymer-based materials to strengthen things like tiles and to be used in wall board joinery.  For the first 2,000 years, people were primarily using it because it could withstand heat, fire, electricity, and caustic chemicals.
While these uses were still needed in later years, it was during the Industrial Revolution in the United States and Western Europe that it was being used as a chemical bonding agent.  This was the manner in which it used in many construction projects.  It was very dangerous to the mineworkers, the factory workers, and the builders, but once installed it is generally considered safe.  The reason for this is because one cannot inhale the fibers if they are in an intact ceiling tile, for example.  However, once tiles begin to break down, as was the case in a Harvard dorm, the dust is released once again, and this is very dangerous.
As our Boston asbestos injury lawyers can explain, once asbestos material is capable of being crushed by the power of the human hand, it is called friable asbestos. Friable asbestos is among the most dangerous forms of asbestos, because it presents such a high risk that it will be inhaled by victims who can then become sick and develop malignant mesothelioma.
The school is stressing that the vast majority of the asbestos material is not friable and poses little risk to those who come in contact with it.  The school has also said that it takes the safety of their students, staff, and faculty very seriously and will make sure all renovations use proper asbestos abatement techniques to prevent exposure.
If you or a loved one is diagnosed with mesothelioma in Boston, call for a free and confidential appointment at (617) 777-7777.
Additional Resources:
Asbestos 'Everywhere,' But Risk is Minimal, Administrators Say, April 11, 2017, By Matthew J. Leifer, Harvard Crimson
More Blog Entries:
Montana Settles Asbestos Claims for $25M, Feb. 19, 2017, Boston Mesothelioma Lawyer Blog