For their role in a Boston asbestos exposure case, four companies could be required to pony up an estimated $80,000 in penalties.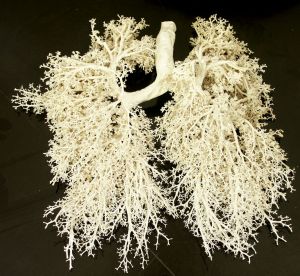 As our Boston asbestos exposure attorneys understand it, Massachusetts Attorney General Martha Coakley has announced that the companies were each involved in work being conducted at the Lowell Sun Newspaper near Kearney Square. They are accused of failing to properly remove and dispose of asbestos on the property.
Coakley released a statement saying her office would aggressively go after those who violate the laws regarding asbestos removal, as such regulations are laid out by numerous entities, including the Occupational Safety and Health Administration, the U.S. Department of Transportation, the Environmental Protection Agency and the Massachusetts Department of Environmental Protection, as spelled out in Massachusetts statute 310 CMR 19.061.
That's a lot of government oversight, but what it basically comes down to is this: Companies that work with asbestos have to follow very specific laws when it comes to not only how they protect their workers from exposure, but also how they protect the rest of us. Asbestos, which causes the long-latent but deadly cancer mesothelioma, can be spread through air particles or water. So if it's not disposed of properly, we're all at risk.
The state has a number of asbestos investigators whom they rely upon to check up on contractors and insure they are doing their jobs properly.
The complaint, which was by the attorney general's office in Suffolk Superior Court, alleges that the four businesses - all limited liability companies based in Tewksbury, flouted the federal Clean Air Act when they removed of pipe insulation and ceiling tiles that contained asbestos, without using the right containment procedures that would ensure the asbestos wouldn't be released into the environment. They also reportedly didn't notify the state's Department of Environmental Protection of what they were doing, as they were also required.
The companies had been working to convert the former newspaper building into condominiums in 2009.
Now, a settlement has been reached that will require the main company and the general contractor to pay $80,000 - although $30,000 of that would be forgiven if the defendants followed all the stipulations laid out by the court, though Coakley's office did not make clear what those stipulations were.
The newspaper, which had left the building in 2007, was not named as a party in the complaint.
Officials shut down the conversion work as soon as it learned of the violations. The four companies were then responsible for bringing on a licensed asbestos removal firm. The state's environmental officers say they don't believe asbestos spread far enough to negatively impact anyone - though that always remains to be seen, as many people don't realize they've been exposed until many years later, and often not before it's too late.