Not only were a property owner and contractor reportedly complicit in a Boston asbestos exposure case that may have imperiled young children, one of them is now also accused of witness intimidation.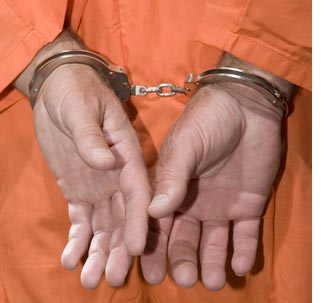 Our Boston asbestos exposure attorneys are appalled at the news coming out of Dedham from the state attorney general's office.
The fact is, asbestos is the cause of mesothelioma, a dangerous cancer that can take years to detect. Once it's diagnosed, it's a death sentence and patients are given about a year to live. The diagnosis is devastating to families, who are often blindsided and had no idea, as the exposure may have happened years earlier.
According to a recent press release, the property owner, 58, is from Weston and the heating and cooling contractor, 41, is from Plainville. Each of the two were arraigned on criminal charges – four altogether – for violating the Clean Air Act. Specifically, the two are accused of failing to notify the state's department of environmental protection about the presence and removal of the asbestos at a residence where a family with small children lived. They also didn't hire a company specializing in safe asbestos removal.
The state's Department of Labor Standards is very strict on its requirement that whenever an individual or company is removing asbestos, the work has to be completed by a licensed contractor, trained in asbestos removal. That removal has to follow very specific standards in terms of how the materials are handled, how they must be stored and how they should be disposed of. Throughout this whole process, the department of environmental protection needs to be informed – and its the contractor's responsibility to do that.
Court records indicate that in December of 2010, the property owner hired the heating and cooling contractor – who was not licensed to perform asbestos removal – to replace a boiler in the basement of the residence. It's alleged that the contractor did not seal off the basement when he did this work, which would have helped to ensure that exposure to that family and their small children would have at least been limited.
It's not clear exactly how environmental authorities learned of this alleged violation, but once they did, they immediately conducted an investigation, with the assistance of the Massachusetts Environmental Strike Force – a multi-agency coalition that works together to investigate and prosecute individuals who have committed crimes that potentially threaten the land, air or water or could otherwise pose a significant health risk.
When the contractor learned he was being investigated for potential criminal violations, authorities say he went to the home where he did the work and threatened the tenants – the ones with the small children who had been exposed to asbestos – saying he would inflict some harm if they testified against him.
As of right now, both defendants have pleaded not guilty in the case, and have been released on their own recognizance, although the contractor was ordered to have no contact whatsoever with the tenant/witness.
A pretrial conference for the pair is expected to be held the first of May.

Jeffrey Glassman Injury Lawyers provides representation for victims exposed to asbestos who have been diagnosed with mesothelioma in Boston and throughout Massachusetts and New England. Call (617) 777-7777 for a free and confidential consultation to discuss your rights.
Additional Resources: