Our Boston mesothelioma lawyers are encouraged anytime we hear about sizable verdicts in mesothelioma cases – not just here in Massachusetts, but all over the country.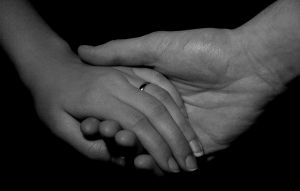 In a sense, even though we work for different law firms, we view other mesothelioma attorneys as fighting the same fight – not only to win compensation for mesothelioma sufferers and their families, but to hold accountable those companies who for years turned a blind eye to the grave risk they perpetuated against their employees and the public at large.
(That said, not all mesothelioma attorneys are the same – do your research and don't commit until you've found a firm with a record of success!)
In this case, we were pleased to learn about a case out of Southern California, in which a retired cement contractor/construction superintendent and his wife were awarded nearly $50 million by jurors following a six-week trial.
Media reports indicate that the 86-year-old, who also served as a former local city councilman, was given $30 million in compensatory damages and another $18 million in punitive damages. Compensatory damages are monies that the jury believes will compensate the victim for his or her injuries. Punitive damages are enacted for the purpose of punishing the defendant.
This verdict is reported to be the largest of its kind in the country this year.
The lawsuit, which was filed last year, had alleged negligence against a number of companies, including Union Carbide, Riverside Cement and California Portland Cement Co.
According to court documents, the plaintiff had worked as a construction superintendent and cement contractor between 1947 and 1980 at a number of locations in the Southern California, Los Angeles-area.
Part of that work meant that he was involved in building hundreds of commercial buildings and residential structures and even a few churches. In doing all of this work, he claimed that he was using asbestos-containing products, manufactured by the above-mentioned companies. Additionally, he was involved in remodeling a number of those structures, and was using those same products in the course of those projects as well.
Although he hadn't been doing that type of work since the early 1980s, he only last July learned that he is suffering from mesothelioma, due to the exposure to asbestos.
His wife was also named in the suit, alleging loss of consortium, or companionship.
The couple's attorney said the not only were the named companies responsible for selling dangerous products, but they spent millions of dollars trying to hide the fact that they were dangerous.
One of the companies, Union Carbide, reportedly put numerous "expert" witnesses on the stand, claiming that their brand of asbestos was not cancer-causing. However, there was documentation and internal memos that suggested the company's staff doctors chastised those in the marketing departments for telling customers that their asbestos wasn't dangerous, when in fact it was.

If you or someone you love has been diagnosed with mesothelioma in Boston, call for a free and confidential appointment at (617) 777-7777.
Additional Resources:
Former Baldwin Park Councilman Awarded $48 million in Asbestos Suit, Staff Report, City News Service
More Blog Entries:
Boston Mesothelioma Suits & Multiple Defendants, June 10, 2012, Boston Mesothelioma Lawyers Blog