A Massachusetts asbestos case has been gaining attention, as a business owner accused of illegally – and dangerously – storing the deadly compound seeks to have her statements stricken from court.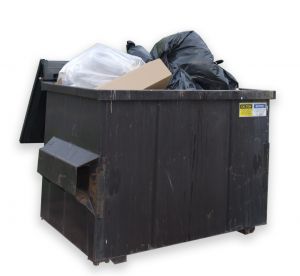 Our Boston mesothelioma lawyers believe the truth should come out. If this woman and her company were jeopardizing public safety to save a few bucks, they should absolutely be held accountable.
According to the Salem News, the 52-year-old ran an asbestos abatement company. This is a company that builders, contractors, homeowners and property mangers might call to come in and properly remove asbestos from old structures. The Massachusetts Department of Environmental Protection has specific guidelines under Massachusetts 310 CMR 4.00. This is the code that stipulates the required notification and work practices for asbestos handling, removal, storage and disposal in order to minimize or avoid releasing fibers into the air, and thereby causing a hazard to workers and the public at-large.
In this case, investigators learned that this particular asbestos abatement company (which we won't name here, because as of yet, they haven't been convicted) wasn't properly storing the asbestos it was hired to remove from schools, hotels and libraries. Rather than following state regulations regarding disposal, officials with the DEP say the business was instead storing asbestos in bags in a self-storage unit.
And we're not talking a few bags. We're talking hundreds of trash bags, packed into two self-storage containers.
One official was quoted as saying that the business owners knew that they weren't properly disposing of the asbestos, but chose to illegally stash it anyway because they couldn't afford to do it the right way.
When the 52-year-old business owner arrived at the storage locker, in the midst of a search being carried out by state environmental officials, she reportedly began going on about how customers weren't paying, there had been a lapse in asbestos removal certificates and that a number of contracts had dropped her services.
It's those statements that are at the heart of the issue before a court right now. The business owner and her attorney are imploring a judge to suppress those statements from the trial because she was reportedly upset that investigators were going through her property. Apparently, some of the items in that storage unit belonged to her late mother. They were alongside the asbestos.
Her lawyer has argued the emotional distress of that ordeal prevented her from making a rational decision.
Additionally, her lawyers argue she should have been read her Miranda rights. While she was not immediately under arrest for the asbestos violation, she was reportedly not free to go because she had an active warrant out for her arrest for prior driving offenses.
Prosecutors, however, argued that she in fact was free to leave – just not in her vehicle, as she had a suspended driver's license. Plus, they contended it was more likely she was upset that investigators were looking into her illegal asbestos storage rather than them looking through her mother's belongings. If they were so important, the state argued, why would they be stuffed alongside the deadly compound?
There is no indication from the media reports thus far that anyone suffered a dangerous exposure to the asbestos. Of course, it may be years before anyone truly knows, as the latency period for mesothelioma cancer is typically decades.
The bottom line is that when you don't follow the removal guidelines, there is the potential for someone to become exposed and become ill.
The judge has yet to make his ruling. The trial is slated to take place sometime in the next few months.

If you or someone you love has been diagnosed with mesothelioma in Boston, call for a free and confidential appointment at (617) 777-7777.
Additional Resources:
Woman wants statements blocked in asbestos case, By Julie Manganis, The Salem News
More Blog Entries:
Southborough Asbestos Violation Results in $36K Fine, June 15, 2012, Boston Mesothelioma Lawyers Blog