Proving when and where asbestos exposure occurred is often a critical element in mesothelioma injury lawsuits. According to a recent news article from the Louisiana Record, the state court of appeals has vacated a dismissal of an asbestosis lawsuit, holding that jury could find five days of asbestos exposure was sufficient to cause the deadly form of cancer.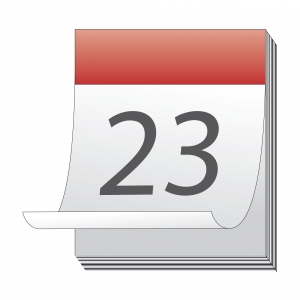 The court opinion filed on December 10, 2014 involved a plaintiff who alleged he contracted asbestosis while working at various jobs between 1953 and 2006. One of his jobs was working as a pipefitter at a factory for five days. While on that job, he installed and removed asbestos-laden gaskets. In this case, plaintiff and his wife alleged asbestos exposure during this five-day period was a substantial contributing factor to his developing asbestosis. His other responsibilities during that short timeframe involved cleaning up asbestos debris from other workers at the factory.
Plaintiff's expert testified at trial this five-day exposure was likely above what we currently know to be safe occupational limits of asbestos exposure, and he opined this would have been a significant contributing factor in plaintiff's illness.

During court proceedings, defendants argued this was only five days during his long career of working as a laborer and could not be considered a significant contributing factor in plaintiff's asbestosis diagnosis. The trial court found defendants' argument to be compelling and granted their motion for summary judgment.
As our Boston asbestos exposure attorneys can explain, a motion for summary judgment is asserting there is no genuine dispute of material fact, and when the undisputed facts are viewed in a light most favorable to the non-moving party (plaintiff), a jury could not reasonably make a finding of liability on behalf of defendants. In other words, even if everything the plaintiff says is true, he or she doesn't have a case, and there is no way the jury could find for plaintiff. While these motions are routinely filed, they are not routinely granted, because courts favor a decision on the merits (jury verdict) whenever reasonable.
When ruling on the appeal, the court found it is not a question of the length of asbestos exposure but the quality of the exposure. While this may seem like an odd determination, basically the court is saying it is the amount of total exposure, rather than the duration of exposure that should control.
The court also found there was a genuine dispute of material fact. It is not established as a matter of law whether five days of exposure is enough to cause asbestosis or not. With this dispute, it is up the finder of fact (jury) to make a determination by deliberating and rendering a verdict, rather a judge ruling on this issue as a matter of law.
It should be noted this does not mean the appellate court concluded five days of exposure caused plaintiff's asbestosis, but it means the jury should listen to all evidence, including experts from both parties, and make the determination based upon such evidence presented at trial.
If you or a loved one is diagnosed with mesothelioma, call for a free and confidential appointment at (617) 777-7777.
More Blog Entries:
Australian Court Awards Highest Verdict for Asbestos Exposure Case in Nation's History, Aug. 31, 2014, Boston Mesothelioma Lawyer Blog