The U.S. Food and Drug Administration has approved the first new treatment for mesothelioma in more than 15 years.
NovoTTF-100L System (Novocure), in combination with pemetrexed plus platinum-based chemotherapy, has been approved as a first-line treatment for cases of unresectable locally advanced or metastatic malignant pleural mesothelioma. Mesothelioma's long latency period means most victims have in an advanced stage upon diagnosis. Cases that are locally advanced, or which ave spread to other organs, are typically deemed inoperable.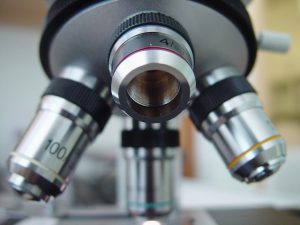 The NovoTTF-100L System is non-invasive. The treatment uses electric fields, known as Tumor Treating Fields, to disrupt cancer-cell division. Approval followed the STELLAR trial, which evaluated effectiveness of the treatment. Our Massachusetts mesothelioma lawyers know such treatment innovations are critical because fewer than 20 percent of patients with malignant pleural mesothelioma are candidates for surgical tumor removal due to diagnosis at an advanced stage of the disease.
The clinical trial, held at cancer centers across Europe, included 80 patients with unresectable, previously untreated, malignant pleural mesothelioma. The results were presented in September 2018 at the 19th annual World Conference on Lung Cancer.
"NovoTTF-100L provides unresectable MPM patients with a treatment option that may improve survival," said Mary Hesdorffer,  executive director of the Mesothelioma Applied Research Foundation. Results showed that patients treated with NovoTTF-100L plus chemotherapy had a median overall survival of 18.2 months (95% CI 12.1-25.8), while median progression free survival (secondary endpoint) was 7.6 months. Those results are about six months longer than for those patients who only receive chemotherapy treatment.
While such treatment advances are welcome, it is the work being done in the courtroom to hold these companies responsible that will ultimately do the most to protect American consumers.
Mesothelioma Diagnosis in Massachusetts
It's the first significant approval of a new medical treatment for mesothelioma since 2004, when the FDA added the chemotherapy drug pemetrexed (Alimta) to standard-of-care treatment. The system is intended for continuous home use by mesothelioma patients and should not be used by those with implanted electrical devices, such as pacemakers.
Malignant pleural mesothelioma (MPM) is caused by inhaling asbestos fibers and is the most common of the four types of mesothelioma, accounting for about 75 percent of diagnoses. It forms in the outer lining of the lungs and the inner lining of the chest cavity. It typically takes 25-50 years after exposure for a victim to be diagnosed with malignant pleural mesothelioma, making it a disease that usually impacts older adults. Those most likely to be impacted include those who worked in the construction or demolition industry and those who worked in heavy industries or served in the military.
The prevalence of shipyards in New England and the high number of military veterans along the Eastern Seaboard make mesothelioma diagnosis in New England a reality for far too many victims. The Agency for Toxic Substances and Disease Registry at the Centers for Disease Control and Prevention (CDC) reports about 3,000 new cases of mesothelioma a year will be diagnosed in the United States.
Other types of mesothelioma include peritoneal mesothelioma (abdomen), pericardial mesothelioma (heart) and testicular mesothelioma. Current treatment options include surgery, chemotherapy, radiation and participation in clinical trials.
Because of the long latency period between asbestos exposure and diagnosis, identifying how a victim was exposed to asbestos is a primary focus of an experienced mesothelioma attorney in Boston. With an average survival time of about 18 months, early consultation with an experienced Massachusetts personal injury and wrongful death law firm is the best option for protecting the welfare and financial security of you and your family.
Mesothelioma Lawsuits in Massachusetts
The good news is there are a number of resources available to compensate victims of mesothelioma and their families. However, these are among the most medically and legally complex cases a law firm can handle. Seeking compensation decades after exposure can involve a host of legal issues, including statutes of limitations. As we reported recently on our Mesothelioma Lawyers Blog, the Massachusetts Supreme Judicial Court recently ruled against a victim who sued GE for asbestos exposure during his career building power plants in the 1970s. That case is Sterns v. Metropolitan Life Insurance Co. No. SJC-12544.
You can visit our blog for more information involving statutes of limitation on mesothelioma cases in Massachusetts.
In addition, to those exposed in the workplace, an increasing number of cases are being filed against consumer products companies, including asbestos found in crayons and lawsuits against Johnson & Johnson, which is accused of concealing the fact that its iconic baby powder was contaminated with asbestos for decades. In other cases, liability for asbestos exposure has already forced a company into bankruptcy.
More than 100 asbestos bankruptcy trust funds have been established in the U.S. since the 1980s. Today, those funds hold more than $1 billion for future claimants of asbestos-related diseases. Such mesothelioma bankruptcy trusts may allow for more timely payment to victims, although companies that have established trusts can no longer be sued by victims.
According to a recent Mealey's Litigation Report, the average mesothelioma trial award is estimated at $2.4 million. The average mesothelioma settlement is between $1 million and $1.4 million and typically paid by multiple defendants. However, every case is unique.
A mesothelioma diagnosis means a patient was likely negligently exposed to asbestos at some point in their lives, most often in the workplace. The presence of multiple defendants and a victim's environmental exposure, including cigarette smoking, can further complicate such claims. Seeking early consultation with an experienced law firm can help hold responsible those liable for a victim's exposure. Proving liability means building a case against some of the nation's largest corporations for exposure that often happened decades ago.
Those seeking more information can visit our Mesothelioma frequently asked questions area. We know a mesothelioma diagnosis can be devastating. Our goal is to bring financial relief and peace of mind to families who have been victimized by asbestos exposure and to continue to hold these companies responsible for putting profits before the people who worked for them and trusted them with their health and welfare.
If you or a loved one is diagnosed with mesothelioma in Boston, call for a free and confidential appointment at (617) 777-7777.