Those diagnosed with mesothelioma after their contact with asbestos-laden ship materials made by Skinner Engine Companies Inc. have had a difficult road over the last 30 years.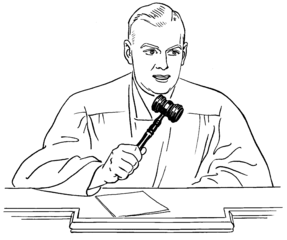 Our Boston mesothelioma lawyers know that this company, like so many others that have gone under in the wake of asbestos exposure litigation, has been duking it out with creditors in bankruptcy court since 2001. A big part of the contention is how present and future claims against the company by mesothelioma patients will be handled.
Although this appeal was based primarily on a technical bankruptcy issue as it relates to this one company, it sheds light on the inner workings of companies that are fighting mesothelioma litigation.
Some background:
Claims of exposure to asbestos by former employees and their survivors have been lodged against the company since the 1980s.
In fact, by the time the company filed for bankruptcy, there were nearly 30,000 asbestos claims pending against it, mostly from merchant mariners. Because those claims fell under federal admiralty jurisdiction, they were put on a special maritime docket. Then in 1991, those cases were consolidated with nearly 90 other asbestos claims pending against other Pennsylvania companies. In 1996, the bulk of these asbestos claims were dismissed without prejudice because the court determined that the plaintiffs hadn't been successful in producing solid medical proof or exposure history.
This points to a difficult part of many mesothelioma cases, which is that because the disease is latent for decades, proving the exact point of exposure can be challenging. This is where having an experienced lawyer comes into play because our team is thoroughly familiar with how to research these cases – and how to prove them in court.
After these cases were dismissed, there were still a dozen still pending against Skinner. More have been filed since, as more and more people receive mesothelioma diagnoses.
This brings us to the U.S. Court of Appeals for the Third Circuit's recent ruling In Re: Am. Capital and Skinner Engine Companies Inc. It was ultimately decided that the bankruptcy court did not err in reversing the company's bid to undergo a Chapter 11 bankruptcy, which involves a restructured payment plan, instead converting it to a Chapter 7 liquidation bankruptcy. The reasoning provided by the justices in this ruling came down to the fact that although the company and its attorneys had come back with five different repayment plans under the Chapter 11 model, those plans were either rejected by creditors or considered by the court to be unworkable in a way that would be fair to asbestos plaintiffs.
The bankruptcy and district courts had ruled that part of the reason for dismissing the fifth financial restructuring proposed by Skinner in its effort to solidify terms for its Chapter 11 were collusive – or an action to defraud another or to obtain something illegally.
While the U.S. Appeals court couldn't find any direct evidence of collusion, it did find that it's plan for restructuring was not feasible and wasn't reached in good faith.
Skinner is a defunct company. It was purchased by American Capital Equipment, but on its own doesn't have any employees or assets.
The idea was to work out a trust fund to support future asbestos pay-outs. However, the way the company had structured that trust was not going to work, the court ruled. The money would be depleted in short order, particularly if mesothelioma victims chose to go to court rather than accept a settlement directly from the trust.
Mesothelioma victims deserve not only to have their day in court, but also ensure there will be compensation available to them when they win.

If you or a loved one is diagnosed with mesothelioma in Boston, call for a free and confidential appointment at (617) 777-7777.
Additional Resources:
In Re: Am. Capital and Skinner Engine Companies Inc., U.S. Third Circuit Court of Appeals, Justia Summary
More Blog Entries:
Massachusetts Asbestos Violation Results in Guilty Plea, Jail Time, July 28, 2012, Boston Mesothelioma Lawyer Blog