Improper removal of asbestos at a Fitchburg power plant site being renovated last year has resulted in a Haverhill company facing at least $3,000 in fines by state regulators.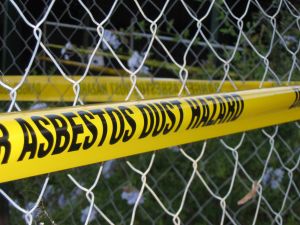 One one hand, our Boston asbestos exposure attorneys are grateful that state regulators are being vigilant with regard to ensuring companies are held accountable when they violate state laws intended to protect workers, the environment and the general public. On the other hand, we must wonder how seriously companies take these matters when the fine is so miniscule.
When the cost to properly strip, handle and dispose of this toxic material is more than what the company is going to pay in fines if they don't, it's almost seen as a cost of doing business. Most just hope they don't get caught.
This not only puts dishonest companies at an advantage, it potentially puts all of us at risk of illness. It especially puts workers' health on the line.
According to media reports, the contractors, while working a job last summer, failed to follow asbestos removal procedures as laid forth by the Massachusetts Department of Environmental Protection.
An inspection of the former Gas and Electric power plant in Fitchburg last August revealed that the contractors were careless with asbestos waste material. Specifically, workers were seen putting pipes insulated with asbestos in a wide open container without properly wetting the material. Neither did the workers properly seal the pipes in properly-labeled, leak-resistant containers. These are all things required by the MassDEP in handling asbestos waste.
Thoroughly wetting asbestos and asbestos-containing materials during the process of removing, handling and packaging it all for disposal helps to prevent the toxic fibers from becoming airborne. This helps to minimize the danger to workers as well as the general public.
What is especially concerning about this case is that it involved a licensed asbestos contractor. So this is a company that most certainly knew better – or should have known better. Their practices and procedures should be air-tight. Andy deviation from that is either a dangerous cost-cutting method or simple carelessness that cannot be tolerated.
Statute 310 CMR 7.15 requires that property owners and/or contractors notify the MassDEP at least 10 working days prior to disturbing asbestos. the owner/contractor also has a responsibility to ensure that any and all asbestos-containing material is properly handled and disposed. The state regulator doesn't issue site-specific permits, but it will randomly inspect job sites to ensure that work is done in accordance with its rules.
That includes regulations that mandate specific measures to prevent the fibers from becoming loosened or uncovered and provisions to shield workers coming in direct contact with the material by providing adequate respiratory protection gear.
Still, we strongly believe that the threat of stiffer fines would serve as a greater deterrent in the circumvention of safety rules.

If you or a loved one is diagnosed with mesothelioma in Boston, call for a free and confidential appointment at (617) 777-7777.
Additional Resources:
Company fined over asbestos handling at Fitchburg job site, July 30, 2013, Staff Report, Fitchburg Sentinel & Enterprise
More Blog Entries:
First Responders' Asbestos Exposure Very Real Concern, July 15, 2013, Boston Mesothelioma Lawyer Blog