For much of last century, asbestos producers reaped huge profits from making and selling a product they knew to be deadly to workers and consumers. Humans have used asbestos for thousands of years because it is cheap to mine and naturally resistant to heat, fire, caustic chemicals, and electricity. However, it was during the industrial revelation when large-scale use began in virtually every aspect of industry and construction trades.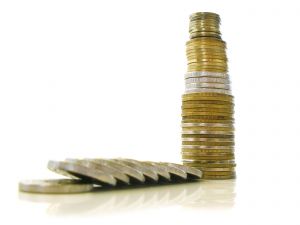 While the general public was not told of the dangers of asbestos exposure, producers of the toxic material were very much aware of the harm their products were causing. We know this because documents obtained discovery in mesothelioma litigation revealed industry personal were aware of many of the dangers long before the general public.
One reason these companies were willing to take such risks with others' safety is because it was also known it would take between 20 and 50 years for workers exposed to asbestos to become noticeably ill. Once a worker developed symptoms and sought treatment, they would only have a short time to live on average. These companies were willing to trade future losses for present day profits, and did not tell workers they were doing this.
By now everyone knows about dangers associated with asbestos exposure, and mesothelioma lawyers are filing lawsuits against these companies on a regular basis. The problem is many of these companies are going bankrupt as result of not being able to sell their toxic products anymore. However, there are still thousands of Americans who will be diagnosed with mesothelioma each year who need a way to financially recovery for the wrong done to them.

When an asbestos manufacturer, or successor in interest to asbestos manufacture, goes bankrupt, a bankruptcy trustee is appointed to make sure all creditors of the company are taken care of to the fullest extent possible. The process becomes more complex because we know there will be future victims who may sue the company, and their needs must be considered in the bankruptcy proceeding.
According to a recent news article from Reuters, a major asbestos producer going through bankruptcy has agreed to settle all future claims against company for the sum of $375.5 million. Essentially, this money will be placed in a trust to pay future victims of asbestos produced by their company.
While this may be a benefit to future victims, it may complicate things for current victims. If you have been exposed to asbestos and developed mesothelioma, you should hire an attorney who regularly handles these types of cases, and is familiar with working with bankruptcy trustees in obtaining access to funds to pay a settlement or jury verdict if the case goes to trial.
It is also important to act quickly after being diagnosed with mesothelioma. In addition to the statute of limitation, there are also current developments, which may affect your future rights. The faster you contact a mesothelioma injury lawyer after being diagnosed, the greater your chance will be of obtaining a full and appropriate financial settlement.

If you are diagnosed to mesothelioma in Massachusetts, call Jeffrey Glassman Injury Lawyers for a free and confidential appointment — (617) 777-7777.

More Blog Entries
Mesothelioma Lawsuits for Shipyard Workers, July 30, 2014, Boston Mesothelioma Lawyers Blog