BNSF Ry. Co. v. Superior Court, a case from the California Court of Appeal for the Second Appellate District, involves a plaintiff who died as a result of malignant pleural mesothelioma caused by his occupational exposure to asbestos.
Specifically, plaintiff's family members alleged he was exposed to asbestos while working at a roundhouse and dismantling facility for a railway operation owned by defendant's predecessor in interest.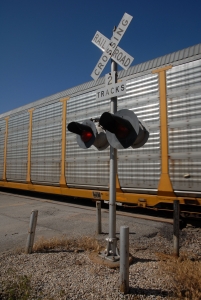 Essentially, many mesothelioma victims were exposed to deadly asbestos fibers between 20 and 50 years prior to being diagnosed with cancer. In most cases, the company responsible for mining asbestos, manufacturing asbestos-related products, or using asbestos products is not longer in existence. Often times these once large industrial firms were purchased by other companies and eventually dissolved as independent legal entities. For example, the once prominent Santa Fe Railroad and all of its rolling stock and track right of way are now a part of BNSF Railway Company, along with other railroads, making it the second-largest rail operation in the United States.

Employees of the railroads that are now a part of the present-day corporation who were exposed to asbestos and developed mesothelioma can no longer name their allegedly negligent employer, since it is no longer in existence. For this reason, plaintiffs will file a lawsuit against their former employer's successor in interest for negligent acts or omissions allegedly committed by their predecessor in interest. As our Boston mesothelioma attorneys can explain, the amount of time that has passed between asbestos exposure and a lawsuit being filed makes this a complex process in many cases. Bankruptcy of mesothelioma defendants can also add a significant amount of complexity to these types of cases, and it is best to hire an attorney who has handled many of these legal matters.
In BNSF Ry. Co. v. Superior Court, defendants filed a motion to dismiss plaintiff's cause of action on grounds the court lacked jurisdiction to hear the case. First, defendant alleged that, since it was a Delaware corporation with a headquarters in Texas, California was not the proper forum to hear the case. Defendant also asserted this alleged negligence in this case did not arise from defendant's in-state activities, so jurisdiction was not proper for this reason as well.
Defendant submitted supporting documentation with the motion to dismiss, showing they had over 40,000 employees across the country and the highest percentage of their track in Texas, and there was only seven percent of defendant's equipment and personnel in California.
The court agreed to hold a hearing on the matter. After a hearing on the issue of jurisdiction, the court found it did have proper jurisdiction to hear the case and denied defendant's motion to dismiss the complaint and quash the lawsuit. Defendant filed a timely appeal to challenge court's decision to grant plaintiff's motion.
Ultimately, the appellate court concluded because of defendant's business activities in the state of California, there was proper jurisdiction to the handle the case and affirmed lower court's ruling. This is a typical defensive tactic in mesothelioma litigation, as we are typically dealing with large corporations who incorporated in Delaware and have a headquarters or principal place of business in other states.
If you have been diagnosed with mesothelioma in Boston, call for a free and confidential appointment at (617) 777-7777.
Additional Resources: