With a strong science and academic foundation, Boston has been at the forefront of medical advancements, research, and treatment breakthroughs. Brigham and Women's Hospital is a leader in mesothelioma diagnosis and treatment and has continued to persevere on behalf of its patients. Currently, the hospital is the most prestigious treatment center for individuals who suffer from malignant pleural mesothelioma. The hospital has attracted international leaders in research and medicine to provide the best possible care to patients.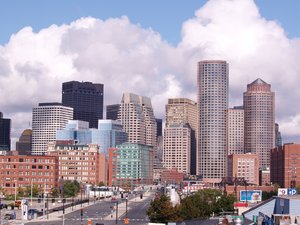 The International Mesothelioma Program at Brigham and Women's Hospital offers advanced treatment and therapy and is a pioneer in mesothelioma research. The hospital has recently reassigned leadership roles in the hospital, but continues to focus on providing comprehensive care. Our Boston mesothelioma attorneys are committed to helping mesothelioma patients and their families seek support and treatment. In addition to staying abreast of medical developments, we are also committed to providing strategic advocacy to help victims recover maximum compensation after a mesothelioma diagnosis.

The research center studies growth control, genetics, and the expression of antigens. It also studies pathologies, surgical techniques and improvements in treatment. The center combines the efforts of investigators and has published 60 joint publications since 1993. The center has also established a "tumor bank" containing frozen samples of more than 600 mesothelioma tumors, providing specimens for genetic studies. Researchers have also profiled these specimens and pioneered methods of diagnosis.
Mesothelioma care. Boston hospitals, including the Brigham and Women's Thoracic Surgery Division, are leaders in the treatment of mesothelioma. The cancer is rare and deadly and must be treated by an experienced team to improve the chances of survival. Specialists at the International Mesothelioma Program focus on improving therapy, treatments, and care for mesothelioma patients. Treatment opportunities include precision diagnosis, multi-modality therapy, and comprehensive supportive care for patients and their loved ones.
Personalized care. When diagnosed with mesothelioma, patients want personalized care, to understand their options and to make the informed decisions when confronting their disease. IMP clinicians are dedicated to providing tailored strategies to meet the needs of individual patients. Clinicians will perform the EDR (Extreme Drug Resistance) test to determine if a tumor is likely to respond or resist standard mesothelioma chemotherapy. The second test is the IMP Thoracic Surgery Oncology Lab test which will help predict whether a patient is likely to respond to trimodality mesothelioma therapy. Combining individual patient information, doctors will collaborate to develop a tailored treatment approach.
Patient advocacy. Boston is a major destination for individuals who have been diagnosed with mesothelioma. In addition to getting state-of-the-art medical treatment and support, patients also have access to leading patients' rights and mesothelioma legal advocates. In the event that you or someone you love has been diagnosed with mesothelioma, it is important to consult with an experienced advocate to protect your rights. In addition to helping you seek tailored medical treatment, an experienced attorney can help you protect your rights and the best interests of your family after a diagnosis.
Call Jeffrey Glassman Injury Lawyers for a free and confidential appointment — (617) 777-7777.
More Blog Entries Japanese Study Finds Chemo Still Best Treatment for Mesothelioma, April 25, 2014, Boston Mesothelioma Lawyer Blog
Advocacy for U.S. Navy and Military Veterans With Mesothelioma, March 17, 2014, Boston Mesothelioma Lawyer Blog