A recent British article reports that a hospital administration trust has reported itself to the government health service after staff members raised concerns that the buildings in which they work contains asbestos, a deadly substance known to cause mesothelioma.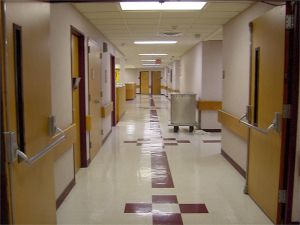 The government investigation lead to findings that resulted in the trust pleading guilty to five separate safety violations pertaining to the presence of asbestos. At this time, authorities stated that no employees had contracted mesothelioma, but they were concerned that many eventually would become ill.
As your Boston Mesothelioma attorney can explain, this deadly form of lung cancer is not usually detectable until decades after exposure. It is for that reason that significant litigation is often needed to prove when and where the asbestos exposure occurred. Typically, the exact time and place of the exposure is not documented by a government agency before the disease develops.

The main problem with the actions of the trust, according to prosecutors, is that once an engineer notified the trust of the potential asbestos, proper inspections were not performed, and the company did not take appropriate safety measures to protect workers from asbestos exposure.
It is this act of failing to protect people from the known dangers of asbestos that has been the basis for many of the products liability negligence lawsuits filed in courts across the United States.
We now know that that companies have exposed extremely large numbers of people to asbestos without telling them that it was linked to a deadly and painful form of lung cancer. There is no doubt the companies knew of these risks but continued to expose people to these tremendous risks.
In any negligence case filed in the Commonwealth of Massachusetts, the plaintiff must establish that the defendant owed a duty of care to protect the plaintiff from a harm that was foreseeable. In the case of asbestos litigation, the question is pretty straightforward, as there is no real doubt that a maker of asbestos had the duty to protect people who could be exposed to the toxic material from harm.
The main issue normally turns on whether the plaintiff has filed a lawsuit against the correct defendant. This is sometimes hard to determine when hundreds of companies may have been responsible for something that happened to you 50 years ago.
It is for this reason that you want to speak with an attorney who routinely handles asbestos ligation and is familiar with the process of proving who manufactured the asbestos and is also familiar with the allocation of damages in these types of cases. One method that is used involves looking at which company controlled which percentage of the market share at the time of the exposure.

If you or a loved one is diagnosed with mesothelioma in Boston, call for a free and confidential appointment at (617) 777-7777.
Additional Resources:
Hospitals Trust apologises for 'reckless' asbestos exposure failures, August 14, 2014, Hamel Today
More Blog Entries:
Asbestos In City Buildings Poses Risk, August 12, 2014, Boston Mesothelioma Lawyers Blog