The Commonwealth Court of Pennsylvania (one of two intermediate appellate courts in the state) recently ruled that a school board can be potentially liable for the mesothelioma suffered by a math teacher who was allegedly exposed to the toxic fibers at the school.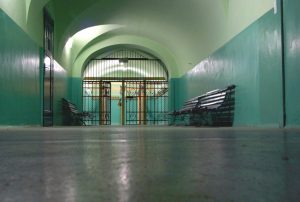 According to court records in the case, the subject of the underlying matter worked as a high school math teacher who worked at the district from 1958 to 1959 – basically one full school year. During this time, she was exposed to asbestos dust coming from pipe coverings on the steam and water pipes that were in the hallways, stairs and classrooms of the school.
More than five decades past when the teacher, long since retired, was diagnosed with mesothelioma. She and her husband filed a personal injury lawsuit against the school district and 40 other defendants, including those responsible for making, distributing, selling, supplying, installing and removing asbestos products. Plaintiff alleged it was her occupational exposure to the dust, caused by defendants' acts and/ or omissions, that resulted in her injuries. Her husband also claimed loss of consortium. 
Decedent and her husband passed away in July 2016, before her case came to a close. Her son assumed the role as plaintiff.
Prior to her death and before the close of discovery, defendant school board filed a motion for summary judgment, asserting it was protected via governmental immunity. Defendant school board argued that its duty to provide a safe work place didn't fall in any of the exceptions that would waive immunity in the state's Tort Claims Act. Further, while plaintiff had pending claims against other defendants for the products it made, sold and distributed, defendant argued it couldn't be held liable for damages caused by the acts of third parties.
However, the trial court, in looking at the Tort Claims Act, noted that while plaintiff didn't raise it, the real property exception could be relevant to the case. That exception indicates an exception for sovereign immunity with regard to the care, custody or control of real property in possession of a local agency. That includes facilities of steam, sewer, water, gas and electric systems owned by the local agency.
Here, decedent argued she was exposed at work to numerous dangerous asbestos products, including floor tile, drywall, joint compound and pipe coverings.
Although decedent did not assert these items were in her classroom or that any school administrator or other representative was aware of the possible asbestos hazards during the school year, the court nonetheless denied the motion for summary judgment
On appeal to the appellate court, defendant argued the state constitution and the Tort Claims Act entitled defendant to governmental immunity. Upon review, of the legal precedent set by the state's high court in a 2013 case involving asbestos exposure and the state's workers' compensation act, the three-judge appellate panel affirmed the earlier denial of summary judgment. In other words, the school did have a common law duty as decedent's employer to protect her from being exposed to asbestos.
The case is likely to prove beneficial to other mesothelioma victims seeking to hold accountable their former workplaces.
If you or a loved one is diagnosed with mesothelioma in Boston, call for a free and confidential appointment at (617) 777-7777.
Additional Resources:
Geier v. Board of Public Education of the School District of Pittsburgh et al, Nov. 15, 2016, The Commonwealth Court of Pennsylvania
More Blog Entries:
School Asbestos Removal Process in Lawrence Worries Teachers, Feb. 8, 2017, Boston Mesothelioma Lawyer Blog