The governor of Ohio has just signed a measure into law that will grant firefighters in that state the right to file a workers' compensation claim if they are diagnosed with cancer – including mesothelioma. The measure creates a rebutable presumption that when a fire department employee is diagnosed with cancer, it stemmed from an on-the-job activity. That means it will be up to the employer to refute that presumption with solid evidence if it wants to deny the claim.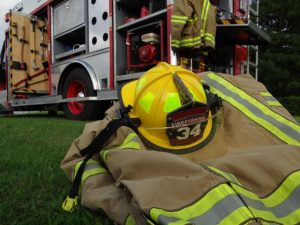 The change in state law was introduced last year, according to the Cleveland Plain Dealer, and will simplify the process for firefighters seeking to recover their pension and workers' compensation benefits if they receive a cancer diagnosis.
The bill was by no means a shoe-in. The bill, S.B. 27, passed only after the fourth time it was introduced for consideration by state lawmakers. The bill is named after a fire department captain in Northeast Ohio who developed brain cancer in two years ago, and had to struggle to obtain workers' compensation benefits. 
Most states have some type of law that extends this presumption to firefighter with cancer. The reason for this is because there is extensive research indicating fire department personnel are at much greater risk of developing some type of cancer in the course of their work because they are exposed to a myriad of materials known to cause cancer, including asbestos.
There is no amount of asbestos exposure that is considered safe, so even if a firefighter only battles a few blazes where asbestos was present in the home, it's possibly enough to result in illness later down the road. The risk is especially prevalent in states like Massachusetts and Ohio, which have a much older infrastructure. Many of these older buildings were constructed with asbestos-laden materials, and firefighters have no choice of the sites to which they respond when there is a fire and rescue emergency.
A large study conducted four years ago by government researchers revealed that firefighters had more cancer deaths and cancer cases than expected. They were about twice as likely to suffer from malignant mesothelioma due to asbestos exposure than those in the average population. They were also at higher risk for digestive, oral, urinary and respiratory cancers. Among younger firefighters, the risk of bladder and prostate cancers was also higher.
In Massachusetts, there are certain legal presumptions that apply only to certain public safety personnel. One of those is the "Lung Law," which holds that any impairment of health caused by disease of the lungs or respiratory tract in uniformed members of a paid fire department (and some others) are presumed to have been suffered in the line of duty as a result of inhalation of noxious fumes or toxic substances.
There is also the "Cancer Presumption," which holds that uniformed members of paid fire departments or state police assigned to investigation of fires and some others are entitled to the presumption that certain cancers were suffered in the line-of-duty. These include cancers of the skin, central nervous system, lymphatic, digestive, urinary, skeletal, oral, prostate, hematological and lung or respiratory tract – so long as the cancer results in total disability or death.
The new Ohio law indicates that any fire personnel assigned to hazardous duty for a half dozen years or more and are diagnosed with cancer are entitled to the presumption that the cancer was incurred on-the-job.
If you or a loved one is diagnosed with mesothelioma in Boston, call for a free and confidential appointment at (617) 777-7777.
Additional Resources:
Governor Kasich signs Michael Louis Palumbo Jr. Act into law, Jan. 4, 2017, The News-Herald
More Blog Entries:
Historic Mills in Massachusetts and Asbestos Problems, Feb. 11, 2017, Boston Mesothelioma Lawyer Blog