In 2014 the Denver Broncos were in the National Football League (NFL) and played two of their games at Sports Authority Field at Mile High.  As these games were going on, the United States Attorney's Office has alleged that the owners of a nearby apartment complex were doing a large renovation project that was putting dangerous levels of asbestos in the ambient air.  They further allege that this was putting Denver residents and those at the playoffs games at risk for inhaling those deadly fibers, according to a recent news article from the Denver Post.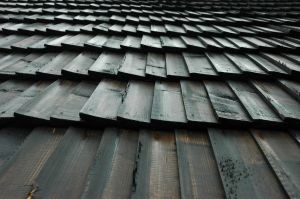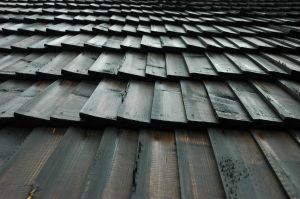 The U.S. Attorney's Office has just filed federal criminal charges against the company that owns the apartment complex and the director of the company in his personal capacity.  While it seems strange, a corporation can have criminal charges against it, because it is a considered a "jural person," meaning that is treated as a real person within the context of being a defendant or plaintiff in a criminal or civil case.  While the company will obviously not go to jail, it can be fined, and people at the company who are named in the indictment could go to prison upon a conviction.The specific offense is negligently or willfully placing others in danger of death or serious bodily injury.  The company and the director are also charged with a form of aiding and abetting.  If found guilty, the company could face a fine of $500,000, and the company director could be personally fined $100,000 and spend up to a year in federal prison.
However, it is important to note that there have not been any convictions in this case, as these are only allegations and the director is presumed innocent unless and until he is found guilty in a court of law by a judge or jury beyond a reasonable doubt.   Although, it should also be noted that the director has tentatively entered a plea deal with federal prosecutors and the U.S. Environmental Protection Agency (EPA) whereby he will accept responsibility for a misdemeanor offense. This will most likely result in a probationary sentence.
Specifically, the conduct alleged is that the company had workers sanding the floors in two of the complex towers that contained asbestos.  As our Boston asbestos injury lawyers can explain, asbestos is at its most dangerous when it is in dust form as anyone around could inhale it.  Federal and local law requires the material to be wet to prevent dust and the area to be shielded to prevent dust from escaping.  There is also a requirement to use vacuum cleaners with HEPA filters to capture as much dust as possible. Sanding dry asbestos is about as bad its gets in terms of dust production, especially when no other precautions are taken.
Federal prosecutors have said that while they know of no injuries, dangerous amounts of asbestos dust were present in the Mile High sports complex, and there is no way to at this time to know if anyone inhaled the deadly fibers, because it typically takes between 20 and 50 years for people to become sick.
If you or a loved one is diagnosed with mesothelioma in Boston, call for a free and confidential appointment at (617) 777-7777.
Additional Resources:
Apartment renovation released asbestos near Broncos stadium during 2014 playoffs, November 17, 2016, By Kirk Mitchell, Denver Post
More Blog Entries:
Rondon v. Hennessy Industries, Inc. – "Inevitable Use" Standard in Asbestos Litigation, July 2, 2016, Boston Mesothelioma Attorney Blog