Increasingly, our Boston mesothelioma attorneys are handling litigation brought by adult children on behalf of parents who suffered and ultimately died prematurely as a result of this horrific illness.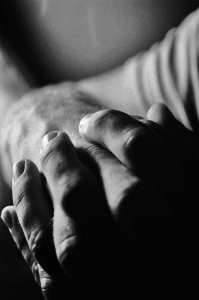 The unfortunate reality of these cases is that the disease of mesothelioma, once diagnosed, progresses very quickly. Patients who have limited time left don't wish to spend their last days embroiled in a legal dispute. This is understandable. However, it can be helpful to at least consult with an attorney soon after diagnosis so that valuable information can be gleaned that may assist future litigation brought by family members who also inevitably suffer as a result of a loved one's untimely passing.
These kinds of tort claims are often filed as wrongful death actions, rather than personal injury. Both allege breach of a duty owed by the defendant, but in a wrongful death claim, parties can also seek compensation for funeral expenses and loss of consortium.

A recent example of this in asbestos litigation is Ford v. Asbestos Corp. Ltd., et. al. According to the Louisiana Record, a son has filed a lawsuit against numerous defendants following the death of his father from malignant mesothelioma, which he reportedly contracted after repeated occupational and environmental exposure to asbestos.
In addition to Asbestos Corp. Ltd., the son is also suing Union Carbide Corp., Owens Illinois Inc., The United States Rubber Company Inc., Eagle Inc., Taylor-Seidenback Inc. and others.
The lawsuit contends that during his father's youth, he was exposed repeatedly to dangerous levels of asbestos while growing up in West Bank, New Orleans. In that region, areas and residences were frequently contaminated with asbestos scrap metal from nearby industries.
Additionally, the father was reportedly exposed to the toxic material during his time as an employee for National Gypsum in Westwego.
The various defendants are accused of mining, manufacturing, selling, supplying, distributing and using asbestos-laden products that were unreasonably dangerous and failing to warn employees and the public about those known dangers. The firms are also accused of failure to adequately test products for defects and failing to truthfully report the results of tests that revealed defects or hazards.
The son is seeking to recover unspecified damages for his loss and the pain suffered by his father.
Children aren't the only ones who can seek wrongful death damages on behalf of a loved one who has succumbed to mesothelioma. Other immediate family members, including spouses and parents, may also pursue such actions. In some cases, life partners and anyone who was financially dependent on that individual could also pursue action. In some scenarios, distant family members may also pursue action, though those rights may be somewhat limited.
We certainly understand that whether the claim is brought prior to your loved one's death or after, the litigation process can be an emotionally-taxing one. We work to make the process as stress-free as possible, and it's worth noting that the majority of mesothelioma claims are settled out-of-court.
If you or a loved one is diagnosed with mesothelioma in New England, call for a free and confidential appointment at (617) 777-7777.
Additional Resources:
Son sues over father's asbestos exposure, mesothelioma, Dec. 19, 2013, By Eliza Walker, The Louisiana Record
More Blog Entries:
Mesothelioma Treatment Watch: Does Radiotherapy Provide Pain Relief?, Jan. 11, 2014, Boston Mesothelioma Lawyer Blog