A company that for half a century provided asbestos-laden parts to the U.S. Navy recently set up a $75 million asbestos trust for veterans who may have been exposed and suffered illnesses because of it.
Many U.S. veterans were exposed to asbestos while serving aboard Navy ships when the government regularly used this natural mineral as an insulation and a protector from fire. It was used in piping, valves and other parts to resist heat and fire. The flaky mineral can easily be ingested and lead to tumors that grow on the lining of major organs on patients with mesothelioma in New England.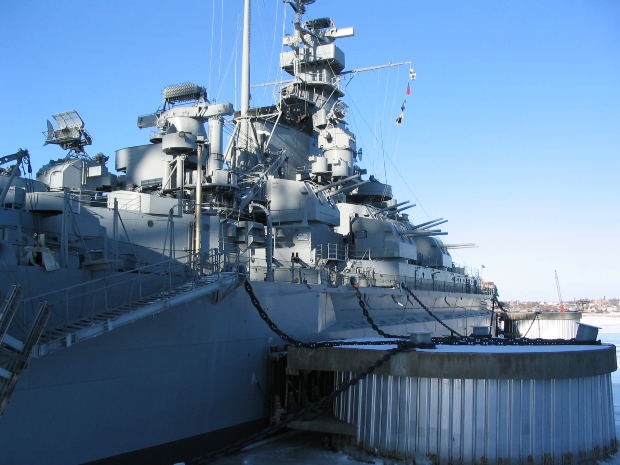 Our Massachusetts mesothelioma lawyers have met many veterans who served faithfully in order to protect our country's freedom. Yet during that service time, they were exposed to asbestos. In many cases, the companies that supplied the products laden with asbestos knew of their effects or at least had been warned that people were getting sick.
Yet unsuspecting veterans were working on these U.S. Navy ships and in shipyards where asbestos was commonly found. Decades later, far after retirement, these men and women are now getting sick and being diagnosed with major illnesses, including mesothelioma, which is deadly and has no cure.
A person can be exposed to asbestos at a young age and live with the cancer for years without it showing any outward symptoms or signs. By the time a person feels those symptoms — commonly reflected as heavy coughing, chest pain, fluid build-up and others — it's typically too late. The cancer is in its advanced stages and there are few treatment options that can help.
According to several sources, Leslie Controls Inc., as part of a bankruptcy reorganization plan, has dedicated $75 million to victims of asbestos exposure. The company provided valves and gaskets that were covered in asbestos for the Navy between the 1940s and 1980s. The company has been named in a growing number of asbestos-related and mesothelioma lawsuits. The company filed for bankruptcy in 2010.
The legal strategy of the company is to be able to handle all current and future litigation that may crop up because of the company's use of the dangerous mineral. The fibers, research has shown, are the primary cause for mesothelioma and other respiratory ailments.
The U.S. Navy is protected from direct lawsuits under sovereign immunity and Feres Doctrine laws. However, individuals may file lawsuits against manufacturers that contracted with the government on a regular basis. Leslie has previously contended that its products didn't contribute to asbestos exposure for veterans.
All lawsuits were halted in 2010 because of the bankruptcy filing. Once the reorganization plan is approved by the court, the lawsuits are expected to continue. The company continues to manufacture and supply valves and subsystems in the energy, industrial and aerospace markets.

Jeffrey Glassman Injury Lawyers provides representation for victims exposed to asbestos who have been diagnosed with mesothelioma in Boston and throughout Massachusetts and New England. Call (617) 777-7777 for a free and confidential consultation to discuss your rights.
More Blog Entries:
Department of Defense Provides $16 Million For Mesothelioma Research in Massachusetts: January 18, 2012