According to a recent news article from the Mashpee Enterprise, the board has already issued a $1,500 fine to a local trailer park owner for various environmental violations, but the board is now deciding on whether to raise the fines to the much more significant figure of $125,000.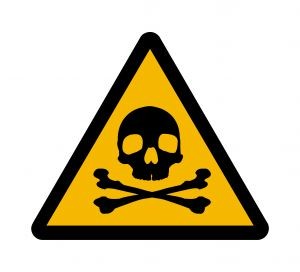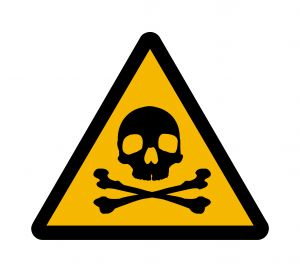 The problems at the trailer park began when the owner allegedly demolished five mobile homes on his property without obtaining permits.  The reason this is such as serious issue is because older mobile homes contain hazardous material including asbestos, lead, and oil.  In addition to the town, the Massachusetts Department of Environmental Protection (MassDEP) has also opened a full investigation into whether any contamination has occurred or other environmental damage as a result of the alleged illegal demolition of the five mobile homes.The higher fine amount of $125,000 is derived from a law that allows them to fine a property owner $25,000 per mobile home that was demolished without an asbestos abatement permit.  As our Boston asbestos exposure injury attorneys are aware, there is very rigid process that must be undertaken when a landowner knows or has reason to know that the structures to be renovated or demolished may contain asbestos.
In these cases, the first thing that must be done is for the landowner to contact an experienced asbestos abatement contractor who will come and perform a complete inspection to confirm the presence of the deadly asbestos fibers.  This involves having an inspector come onto the property who is trained in asbestos detection. He or she will then take a number of samples from material that is believed to be asbestos.  Even if there is little question that a substance contains asbestos, the law requires that testing be done in all cases.
Once a sample is collected, it is sent to a materials testing lab where they use microscopy to determine if asbestos is present, and, if so, what type of asbestos. Once this has been confirmed, the property owner will work with the contactor to develop an asbestos abatement plan and get that plan through the approval process. As we have seen here, an alleged violation of this law, if true, could result in serious local, state, and federal fines.  The reason for the federal fines is because asbestos violations will often constitute a violation of the federal Clean Air Act.
In addition to these violations discussed at the recent hearing, he was also accused of running a mobile home park with a damaged sewage system and then using large construction equipment to work on the sewage system without obtaining the necessary permits.  There is a further accusation that he is operating the mobile home park without a park manager, which is also a legal requirement. That can result in a fine of $100 per day.
It should be noted that the owner denies liability in connection with these allegations and plans to appeal any decisions to fine him made by the board.  He also said that the fines should all be grouped together so he can appeal them at once instead of one at time as he may be required to do.
If you or a loved one is diagnosed with mesothelioma in Boston, call for a free and confidential appointment at (617) 777-7777.
Additional Resources:
Fines Stack Up On Trailer Park Owner, November 11, 2016, By Sam Houghton, The Mashpee Enterprise
More Blog Entries:
Rondon v. Hennessy Industries, Inc. – "Inevitable Use" Standard in Asbestos Litigation, July 2, 2016, Boston Mesothelioma Attorney Blog