The town of Billerica, located just north of Boston, is home to one of two Environmental Protection Agency (EPA) Superfund sites located in the Commonwealth of Massachusetts. This site, now known as Iron Horse Park and once known as the Billerica Repair Shops, was once a major repair facility for the Boston and Maine Railroad. The Billerica Repair Shops were built in 1913. Employees of the repair facility built a small neighborhood along the railroad line that was known as Garden City.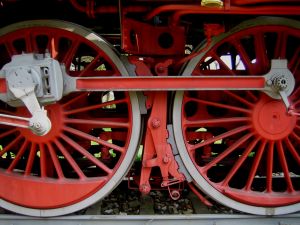 According to a recent news article in the Lowell Sun, this area also contained a landfill that was a frequent dumping site for asbestos material used in the repair facility and surrounding industrial park. The site became so contaminated it was believed it would not be usable for decades. In the 1980s, the EPA made Iron Horse Park a Superfund and set about removing the asbestos and capping the landfill. Capping a landfill involves adding layers of gravel, stone, and topsoil in an effort to prevent asbestos dust, which can lead to inhalation of the deadly fibers.

By 1997, over 10,000 cubic yards of asbestos-laden soil and sludge had been removed using a technique known as asphalt batching. A few years later, the landfill cap was complete. Once the site was deemed safe for use, a renewable energy company began working to convert the formal toxic landfill into a solar farm. 19,000 solar cells were installed, and the site now produces enough electricity each year to power over 10,000 homes.
As our mesothelioma lawyers in Boston can explain, asbestos has been used for thousands of years due to its natural resistance to heat, fire, chemicals, and electricity; however, it was not until the industrial revolution that manufacturers began using asbestos in nearly every aspect of production, due to the fact it was cheap and effective. Railroads were one of the large users of asbestos, due to its heat resistance properties. It was used in brakes and as insulation on train boilers as well as numerous other parts.
The railroad workers were constantly being exposed to this toxic material, and then, when it was dumped in landfills that became toxic, the EPA had to declare them Superfunds. While the workers and the general public were largely unaware of the dangers associated with asbestos exposure, the railroad companies were very much aware, based upon trade research available at the time.
However, the railroad owners also knew it would take decades (normally 20 to 50 years) for workers to become sick, so they were willing to take that risk for short-term profits gained by using the cost-effective material.
In a mesothelioma lawsuit, this failure to warn of a known danger is one of the common claims raised. Employers had a duty of care to protect workers from asbestos exposure and warn them of the dangers but failed to do so. This is generally considered a willful and wanton disregard for the safety of workers and their families. This type of breach of a duty of care can result in awards of punitive damages designed to punish the defendant and show this type of extremely negligent conduct will not be tolerated.
If you or a loved one is diagnosed with mesothelioma, call for a free and confidential appointment at (617) 777-7777
More Blog Entries:
Mesothelioma Effects on Small England Town, July 26, 2014, Boston Mesothelioma Lawyers Blog