A southern Massachusetts school's buckling gymnasium floor led engineers to discover traces of asbestos in the glue beneath, costing the school at least $280,000 to replace, The Herald News reports.
While this is a lot of money for a school district at a time when many schools are facing budget cuts and unsure financial times, this is a critical step they must take. Asbestos exposure in Boston and throughout the nation can lead to a diagnosis of the cancer mesothelioma and other illnesses that are life-threatening. Consulting with an experienced Mesothelioma Attorney in Boston will ensure the case is properly reviewed — justice is worth fighting for.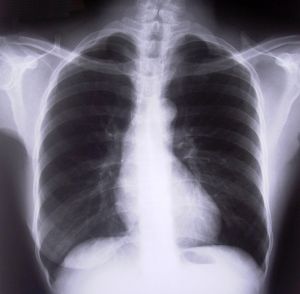 In Swanea, which is near Providence, R.I., the school system's assistant superintendent told the newspaper the trace amounts of asbestos were not considered harmful to those using the gym because asbestos typically poses a danger when flakes can be inhaled.
The School Department has inquired with the Massachusetts School Building Authority to see if emergency funding can be acquired. If not, Joseph Case High School will require a loan to pay for the floor replacement. Humidity and age is to blame for the floor warping over the years. The air circulation system, which pumps in outside air and recirculates it into the gym is also to blame.
The current floor is made of maple and was installed in 1975. Beneath the floor is a layer of tar paper and cork adhered to cement, the newspaper reports. Because of the asbestos, demolition will require an asbestos abatement, which will cost between $100,000 and $130,000. The cost for a straight demolition would have been about $30,000.
While it is great news that the gym of the high school is being replaced, this story shows that oftentimes businesses — and in this case schools — aren't quick to address the potentially deadly effects of asbestos.
While officials told the newspaper they don't believe anyone was harmed by the asbestos in the school's gym, it may be difficult to actually make that statement. While it is true that asbestos exposure is harmful when flakes are inhaled, it's possible that an old gym that has been deteriorating for years could have let asbestos into the air.
It is microscopic and difficult to track. So, for the last 36 years while asbestos has been in that old gym, countless numbers of students, parents and community members have attended sporting events and other events, while possibly being exposed. Asbestos in old schools and other buildings remains quite common — another indicator of the risks.
The same can be said for thousands of buildings throughout New England that are old and likely built with asbestos. Asbestos is a naturally occurring mineral that was mined in the United States from the early 20th Century until around 1990. While it has never officially been banned, companies have curtailed its use in the wake of discoveries that it causes deadly illnesses. It was once primarily used in the construction of buildings because of its fire-retardant quality and its ability to insulate houses and buildings.

The Law Offices of Jeffrey S Glassman provide representation of mesothelioma victims who have been unlawfully exposed to asbestos in Boston and the surrounding areas. Call (617) 777-7777 for a free and confidential consultation to discuss your rights.
More Blog Entries:
Lawsuit Blames Asbestos Exposure For Veterans' Mesothelioma, Death: June 30, 2011
Additional Resources:
Swansea School Department to replace high school's damaged gym floor, by Deborah Allard, The Herald News