In a disappointing decision reached earlier this month, the Massachusetts Appeals Court upheld a lower court's earlier ruling that two asbestos defendants are not responsible for the mesothelioma allegedly incurred as a result of contact with the businesses' products.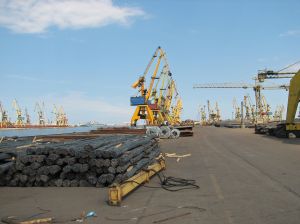 Our Boston mesothelioma lawyers know how vitally important it is to identify the proper defendants in these cases and further to develop a strong link between the plaintiff's illness and the defendants' products.
We understand this is often no easy task, as hundreds of thousands of products used routinely in the U.S. – everything from insulation to gaskets – contained the deadly fiber. Pinpointing the exact source or lion's share of responsibility can be difficult, often leading firms to file claims against multiple companies. Given that these cases are complex, delving deep into historical, scientific and medical records, they can not be trusted to a novice legal team. If you have mesothelioma, you almost undoubtedly have a good shot at recovering damages, but you must wisely choose a lawyer with proven experience.
In this case, Whiting v. CBS Corporation and Crane Co., the plaintiff was the widow of a Massachusetts shipyard worker who had died of mesothelioma several years ago. Her claim was that his illness was the result of exposure to asbestos contained in the valves and turbines manufactured by two different companies. These products in and of themselves reportedly didn't contain asbestos, but they were regularly used in packing, insulation and gaskets that did contain asbestos. These products were used in ship construction, which is where the plaintiff's husband had worked.
While at one of the firms, the court found, the turbines that it shipped to the Navy didn't contain asbestos. Rather, the fiber was later added by Navy workers in the form of insulation. (The Navy has sovereign immunity in these cases.)
With regard to the other company, responsible for supplying the Navy with valves used in boiler rooms, it was asserted that while it was known for selling products containing asbestos, it didn't actually make them. The court also found that there was no direct evidence presented showing the company's products were actually received by the Navy already containing asbestos. Further, it appears there were at least seven different manufacturers whose valves were also used aboard those ships, which would serve to significantly lower the responsibility this company might singularly hold for the worker's illness, if any.
In the appellate court's determination, the wording used against the plaintiff was rather harsh. One line refers to the "theory the plaintiff is shopping." Another calls the plaintiff's position "extreme" in that she sought damages from one company for the wrongdoing of another. Basically, the court found that the plaintiff was looking for a scapegoat, and homed in on these two defendants for relief, without properly weighing the evidence.
We understand that plaintiffs in these cases aren't simply looking for a pay day. They want justice. They want those responsible to be held accountable for their immense loss. But in order to get that, the facts of each case must be thoroughly investigated by a legal team with extensive experience in these matters.

If you or a loved one is diagnosed with mesothelioma in Boston, call for a free and confidential appointment at (617) 777-7777.
Additional Resources:
Mass. appeals court sides with turbine, valve manufacturers, Feb. 14, 2013, By Jessica M. Karmasek, Legal Newsline
More Blog Entries:
Asbestos Defendants in Bankruptcy Court Deny Harm, Jan. 19, 2013, Boston Mesothelioma Lawyers Blog