When you are involved in mesothelioma litigation in Boston, you probably give your attorney the authority to make the tactical trial decisions of your case. This is why it is so critical to have an experienced Boston injury attorney advocating for you.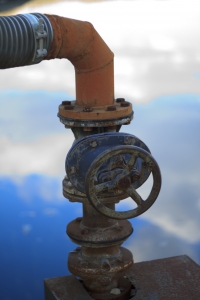 Recently the Supreme Court of New York decided the crucial question of whether there was a dispute in the material facts of the case. McDonald v. A.C.&S., Inc. et al. began because James McDonald was working in the heating, ventilation and air conditional (HVAC) business throughout the 1970s. McDonald was a sheet metal worker in his family business where he was responsible for overseeing a variety of other workers. McDonald never directly worked with any products that contained asbestos, but he did work in close proximity to workers who were repairing, replacing and removing valves that contained asbestos. These valves were created by Crane Company (Crane or defendant), an unnamed defendant in this case.
McDonald was diagnosed with mesothelioma and died in 2000. He left his wife, who acted as the representative of McDonald's estate (plaintiff) for this lawsuit. Plaintiff brought a personal injury and wrongful death action against Crane arguing that McDonald got mesothelioma because of the asbestos in the Crane valves.
Plaintiff proved that Crane was in the business of manufacturing, supplying and distributing valves that contained asbestos. Crane admitted that they did produce two types of valves during the 1970s, one of which contained asbestos. Crane acknowledged that only the insulated valves had asbestos in the gaskets, but it established that the non- insulated valves did not have asbestos. Additionally, defendant argued that because it was hard to distinguish between these two types of valves, there was no way to prove that McDonald actually got mesothelioma from a Crane valve. For this reason, Crane entered a motion for summary judgment.
When a party moves for summary judgment they are basically telling the judge that there is no material issue of fact that needs to be determined. The court explains that in order for a case to go to a jury to determine liability, there must be enough proof that a dispute actually exists.
The plaintiff provided the testimony of a former co-worker of McDonalds' to prove that McDonald was exposed to the asbestos from the Crane valves, and that this exposure caused him to get mesothelioma and die. Thayer testified that the asbestos fibers were released around McDonald and the asbestos came from the Crane valves. Additionally, Thayer testified that for two months he and McDonald worked in the boiler room of a psychiatric hospital which contained Crane valves.
Defendants argued that the witness' testimony was mere speculation and there was no substantiated proof that Crane should be held liable. The court found that Thayer had sufficiently identified the Crane valves in the psychiatric hospital; therefore, there was a sufficient evidence to show a dispute over the material facts of the case.
Thus, the court denied Crane's motion for summary and the case will continue on to a jury trial.

Jeffrey Glassman Injury Lawyers provides representation for victims exposed to asbestos who have been diagnosed with mesothelioma in Boston and throughout Massachusetts and New England. Call (617) 777-7777 for a free and confidential consultation to discuss your rights.