Our Boston mesothelioma lawyers know that our city's once great maritime industry may be responsible for countless cases of asbestos exposure.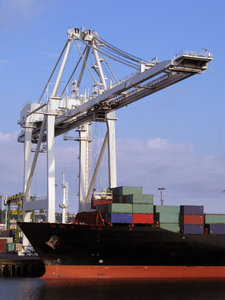 According to a recent article in the Louisiana Record, a former shipyard worker has filed a negligence action against multiple companies that allegedly caused his mesothelioma.
The plaintiff is suing shipping companies, ship builders, insurance companies, freight rail companies, shipping terminals, and other shipping industry-related companies that he claims contributed to his asbestos exposure.
He spent more than a decade working on ships in the Port of New Orleans beginning in the 1950s. He states in his mesothelioma lawsuit that he was never told of the extreme health risks of working in an asbestos-filled environment. The cargo he was handling was often asbestos material and the ships were also filled with asbestos. He is suing for pain and suffering, mental anguish, and other damages related to his illness.

The shipping industry was historically a large consumer of asbestos products. Their flame retardant properties made these products a seemingly ideal insulation material for ships to prevent fires at sea.
While today, the Boston waterfront features condos, restaurants, parks and the aquarium; the Port of Boston was once a major commercial shipping port. From the days of loose cargo to the use of container ships in the sixties, Boston employed thousands of workers in what we now know to be a toxic environment. Whether building the ships in the Charlestown Navy Yard or loading them at the Port of Boston, many of these people were being exposed to asbestos fibers on a daily basis for a period of many years.
It is only after many years that these former shipyard workers are being diagnosed with mesothelioma. The disease often goes unnoticed for years or even decades while it destroys the patient's lungs and internal organs. Once it is diagnosed, the patient will often be in a very debilitated state and may not have long to live.
This tragic story is made even worse when considering that these companies responsible for the worker's asbestos exposure knew of its toxic effects and didn't warn people. They also didn't stop making and using asbestos because it was cheap and effective. This disregard for the safety of their workers can lead to punitive and compensatory damages in a negligence action.
In our legal system, companies and employers have a duty to warn and protect their workers from known dangers. Whether that means not using a certain substance or providing training and protective equipment, they must take steps to prevent exposure to toxic materials. Instead, they simply chose to do and say nothing because it was cheaper.
While the facts of every situation are different, and you should consult with a Boston mesothelioma lawyer if you have been diagnosed with this type of cancer, there may be options available and things your lawyer can do to help you obtain a financial recovery to compensate you for your loss.

If you or a loved one is diagnosed with mesothelioma in Boston, call for a free and confidential appointment at (617) 777-7777.
Additional Resources:
Former shipyard worker files suit against numerous companies over mesothelioma lung cancer, July 17, 2014, The Louisiana Record
More Blog Entries:
Urban Renewal Project Includes $247,000 for Asbestos Removal, May 18, 2014, Boston Mesothelioma Lawyers Blog