The Centers for Disease Control and Prevention recently came out with an analysis of 28 sites nationwide that received asbestos-containing vermiculite from a mine in Libby, Montana, where hundreds died and thousands went ill because of heavy exposure to asbestos.
Over the next few weeks, Mesothelioma Lawyers Blog will write a series of reports detailing these sites, information gathered by federal authorities and tips for people who may have been exposed to asbestos. As previously written in our blogs, researchers continue searching for treatment options, but mesothelioma in Massachusetts is classified as terminal and has no known cure. But Boston Personal Injury Lawyers can help ensure that justice is done if you have been exposed to asbestos.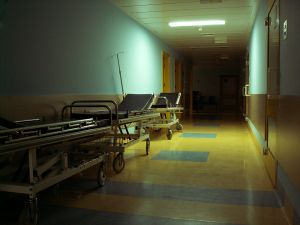 Unfortunately, a mesothelioma diagnosis is usually not made until between 30 and 40 years after initial exposure, which makes it difficult for a victim to link the cancer to the asbestos exposure. Tiny asbestos particles can be inhaled and cling to the walls of organs and over time create the deadly cancer.
But it's not just be people who worked in vermiculite mines who are affected. Someone who washed the clothes of miners can be affected or someone who lives near the mine itself can years later come down with this horrible cancer.
According to a 2009 CNN article, the mine in Libby started in 1919 and produced vermiculite, which is a mineral often used in insulation, until 1990. Dust from the plant covered grass, the tops of cars and drifted through the air and became part of residents' daily lives, though they didn't know the dangers. Even some 20 years after the plant closed, the federal government provided $130 million in cleanup and medical assistance.
The Libby mine shipped vermiculite to plants throughout the country, where other workers would exfoliate asbestos-containing vermiculite.
Mesothelioma in Massachusetts: The Zonolite Company operated a plant in Easthampton, Mass. and received asbestos-contaminated vermiculite from Libby, Montana from 1963 to 1984.
The facility continued producing vermiculite from other sources until 1992. The site, which includes a former rail line, is in a mixed residential and commercial area. An analysis by federal agents determined that workers, people who lived with workers and others who passed near the site could have had heavy exposure to asbestos.
Even in 2006, asbestos samples were found in thick vegetation on the site. According to 2001 data, about 1,400 people live within a half mile of the site and they, too, could be affected.
Mesothelioma in Edgewater, NJ: While reports don't specifically indicate, it appears this facility in northern New Jersey began receiving vermiculite from the Libby mine in the 1960s and processed vermiculite there until the 1990s.
From 1967 to 1969, the plant processed about 300 tons of vermiculite from Libby. This plant used the vermiculite to manufacture gypsum wallboard.
Mesothelioma in Trenton, NJ: This Zonolite Company/W.R. Grace facility operated between 1948 and 1994.
In that time, the facility exfoliated about 350,000 tons of vermiculite from the Libby site. It is an 8.44-acre site in a zoned industrial area. A residential area is only 1/4 mile to the west. A company now on site shreds and recycles paper.
The study concluded that former employees were exposed to hazardous levels of Libby asbestos, and some have developed asbestos-related diseases and died. Workers' family members and others in the community may also have been exposed.

The Law Offices of Jeffrey S Glassman provide comprehensive representation to mesothelioma victims in Boston and the surrounding areas. Call (617) 777-7777 for a free and confidential consultation to discuss your rights.