Boston Mesothelioma Lawyers are hopeful that this ongoing series on asbestos exposure throughout the United States can be informative and eye-opening for those who may have been exposed to asbestos, which can cause the deadly and incurable cancer mesothelioma.
Exposure to asbestos can come from many places. In fact, all of us have been exposed at some point in time. It is the length, duration and severity of exposure that is important. In these cases, workers across the country were exposed by vermiculite, which is used in insulation and other construction products. In other cases, someone who lived with a miner, can be exposed to deadly levels. Even people who live near a mine or are exposed to miners can inhale the microscopic asbestos particles, which can cling to the walls of a person's organs.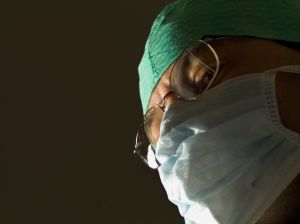 The particles typically sit inside a person for 30 to 40 years before symptoms are present and a diagnosis can be made. The link between asbestos and mesothelioma has resulted in more than 800,000 court cases. The U.S. military was one of the largest consumers of asbestos and federal court cases have topped 700,000.
As previously reported on Mesothelioma Lawyers Blog, the Centers for Disease Control and Prevention did years of research on 28 sites across the country that mined vermiculite containing asbestos. Between 1919 and 1990, a site in Libby, Montana, was responsible for producing more than 70 percent of all vermiculite sold in the United States in that time, the Environmental Protection Agency reports. That mine shipped vermiculite to plants across the country, where miners exfoliated it to produce insulation and other products.
Asbestos has never officially been banned in the United States, but companies have curtailed its use over the years. Previously, it was used in thousands of products, including drywall material, gaskets, packing, automotive brakes, ceilings and floor tiles.
Mesothelioma in Brutus, NY: This plant, which was owned by the former Zonolite Company and W.R. Grace, operated from1963 to 1989.
It processed 148,485 tons of vermiculite mined in Libby used in insulation, building products, agricultural products and fireproofing material. After the vermiculite plant closed, a cocoa husk mulch company operated until 2001. It is unoccupied today.
According to researchers, the area near the plant is a mix of agricultural, undeveloped and residential properties. The Village of Weedsport is less than 1/4 mile from the site and in 1990, 1,267 people lived within one mile.
The agency recommends that former workers or those who lived with workers see a doctor who specializes in asbestos-related diseases and illnesses due to likely exposure.
Mesothelioma in Beltsville, MD: This W.R. Grace & Company/Zonolite Company site operated from 1966 to the early 1990s and processed vermiculite mined in Libby.
During a 22-year span, 93,000 tons of vermiculite were processed at the Maryland site. The facility exfoliated vermiculite to manufacture insulation, building products, agricultural products and fireproofing material.
Mesothelioma in Tampa, FL: The southernmost site in the nation researched for exposure to asbestos, this site has processed vermiculite since the 1950s.
Before 1991, the plant, which was owned by Zonolite and W.R. Grace & Company, processed at least 49,000 tons of vermiculite that came from the Libby mine. Houses sit 1/10 of a mile from the site and in 1990, 4,645 people lived within a mile.

The Law Offices of Jeffrey S Glassman provide representation of mesothelioma victims who have been unlawfully exposed to asbestos in Boston and the surrounding areas. Call (617) 777-7777 for a free and confidential consultation to discuss your rights.