In its ongoing series about asbestos exposure throughout the United States, Boston Mesothelioma Lawyers point out several more vermiculite mines and plants they may have led to exposure to tens of thousands of workers, relatives and the public.
The series is based on an analysis of 28 sites nationwide by the Centers for Disease Control and Prevention that had exposure to vermiculite mined at a plant in Libby, Montana, where thousands of people have fallen ill and hundreds died because of exposure to asbestos. Mesothelioma is a type of cancer caused by exposure to asbestos and it has no cure. After inhaling tiny fibers from asbestos, they can line the walls of internal organs. They sit undetected for up to 30 or 40 years before a person is diagnosed with the fatal cancer.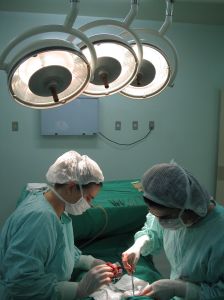 Vermiculite is a natural mineral that expands with heat and while not all vermiculite contains asbestos, much of it does. Asbestos has regularly been used in car machinery, insulation in houses and businesses, as well as ceiling tiles and other products. And while asbestos use has never been banned in the United States, its use has been curtailed following more than a decade's worth of reports about the ill effects asbestos has on people.
Over the next few weeks, Mesothelioma Lawyers Blog will detail the sites across the country where vermiculite was mined, plants it was shipped to and whether today, sometimes even more than a decade after a plant was shut down, asbestos is still present in the air and soil of the nearby area. Anyone who may have worked in a mine or plant or thinks they have been exposed to asbestos should meet with a doctor who specializes in asbestos-related illnesses and also with Boston Mesothelioma Lawyers, who may be able to ensure justice and help with medical bills if they are unjustly exposed.
Mesothelioma in New Castle, PA: This W.R. Grace & Company site is located in New Castle Pennsylvania, on the western border of the state. According to the CDC, the plant operated from 1969 to 1992 and processed more than 172,000 tons of asbestos-containing vermiculite.
During the 23 years of its operation, the plant received vermiculite from the Libby, Montana site, which produced nearly 70 percent of the vermiculite sold in the United States from 1919 and 1990, when it operated. The agency warns workers, relatives and people who lived near the site that they could be at risk for exposure to asbestos.
Mesothelioma in Ellwood City, PA: This former W.R. Grace & Company and Zonolite company facility was located within 13 miles of the New Castle site.
It operated from 1954 to 1969 and federal researchers confirmed that workers were exposed to more than 100,000 tons asbestos-tainted vermiculite that was shipped from the Libby mine. Workers, but also their cohabitants, who could have been exposed to their clothes and dust from the asbestos, should be examined.
Mesothelioma in Marysville, OH: A study by the CDC revealed that The Scotts Company owned and operated this plant from 1967 to 1980. The company, formerly called O.M. Scott and Sons Company ran the plant in Marysville, Ohio, which sits northwest of Columbus.
The site exfoliated about 430,000 tons of vermiculite in the 13 years it was operated 24 hours a day, seven days a week before it was shut down.

Previous Blog Entries:
Mesothelioma Lawyers Blog Looks at Nation's Top Asbestos Sites: June 3, 2011
Boston Mesothelioma Lawyers Blog Continues Series on Asbestos Exposure Sites: June 6, 2011