According to a recent report from Fairfield Daily Republic, one asbestos trial is garnering a lot of attention from corporate leaders. This trial involves a former shipyard worker who is dying of cancers caused by his occupational exposure to asbestos.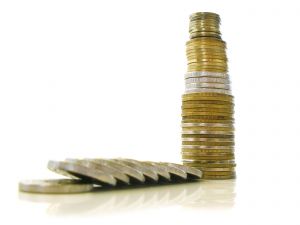 This trial is expected to take many weeks to complete and is seen by those in the industry as a measuring stick for how juries feel about asbestos and mesothelioma lawsuits. What makes this case different than many others is that this California county is well known for returning verdicts in favor of defendants. Plaintiff's attorneys are hoping, and feel confident, this might not be the case when the jury finally reaches a verdict in this matter. Corporate defense lawyers filled the courtroom to watch opening statements and get a sense for what the jury was thinking.
As for the plaintiff himself, he is 68-years-old and was diagnosed with malignant mesothelioma in mid-2013. He was a machinist who worked on submarines and ships at a California shipyard before retiring in the early 1990s. During the course of his employment, he was routinely exposed to asbestos dust.

As our Boston mesothelioma lawyers can explain, asbestos was heavily used on ship construction and repair during much of the last century, and thousands of workers were exposed each year to the deadly fibers. Much like on the west coast, Boston was once a major home to the shipping industry where workers inhaled asbestos-containing dust on a daily basis.
This plaintiff filed his lawsuit in late 2013 and named over 40 defendants. Basically, the compliant followed his work history, including the many shipping companies for which he had worked. Prior to working on the shipyard, he worked at a local gas station in the mid 1960s, where he routinely swept up dust from brake pads and other auto parts. Auto parts were a major source of asbestos contamination, due to the material's natural resistance to heat and fire and cheap cost to mine and manufacture into finished products.
Plaintiff also worked for an oil refinery and at a United States Navy base, where he also exposed to asbestos dust on a daily basis. As if this was not enough occupational exposure, plaintiff also suffered as result of remodeling his mother's home and changing the brakes on his personal vehicle. The large number of corporate defendants in this case is good example of just how prevalent asbestos use was from the mid 1800s to the late 1970s.
While most members of the general public was not aware of the dangers they were facing each and every day at work, those in the asbestos industry were well aware of the harm they were causing. This is the reason juries have been willing to award punitive damages in an attempt to send a message that society will not tolerate this type conduct from companies in the future.
Punitive damages can be awarded in addition to compensatory damages, which are the normal measure of damages in civil personal injury lawsuit in the Commonwealth of Massachusetts.
If you or a loved one is diagnosed with mesothelioma in Boston, call for a free and confidential appointment at (617) 777-7777.
Additional resources:
Millions potentially at stake as Solano asbestos-exposure trial begins , March 23, 2015, Daily Republic
More Blog Entries:
Can Family of Asbestos Workers Sue for Illness?, September 15, 2014, Boston Mesothelioma Lawyers Blog