Mesothelioma is one of the deadliest forms of cancer and the majority of patients are given a bleak diagnosis. While most patients will seek some kind of treatment, others will be given a very short time to live and focus on pain relief and comfort. One mesothelioma patient is bringing hope to others nationwide, as she has survived 8 years beyond her 15-month prognosis. This case is garnering national attention, as the patient wants others to focus on hope and recovery as well.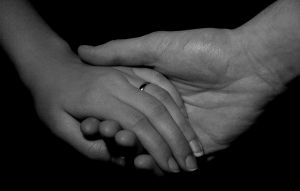 While litigation cannot give you your life back or take away a cancer diagnosis, it can help you regain financial stability and seek justice against negligent entities that are responsible your condition. Our Boston mesothelioma attorneys have extensive experience representing individuals who suffer from asbestos-related cancer, including mesothelioma. We understand that these cases are complicated and that most families do not want to spend their days in litigation; however, our priority is helping victims recover necessary compensation and preventing future cases of exposure.

A mother and mesothelioma survivor is gaining national attention for surviving the disease after being given 15 months to live. She was diagnosed in her mid-thirties only months after she had given birth to her first daughter. The asbestos exposure was traced back to her father who worked in construction and brought home asbestos powder on his cloths. He was routinely on demolition and clean-up jobs, bringing home dust on his car, coat, and shoes. Living in a small town in South Dakota, she considered herself a "daddy's girl" and always put on her dad's coat when he came home from work. Little did she know then, or even through her early adult years, that putting on the jacket would be the source of a malicious and deadly form of cancer.
The blogger and survivor was diagnosed with pleural mesothelioma and treated at Brigham and Women's Hospital and Boston. Immediately after she was diagnosed, she was given a 15-month prognosis and had her left lung removed. She is a self-proclaimed poster child for hope after mesothelioma and aims to raise awareness and possibility for individuals and families suffering with a diagnosis. As an advocate against asbestos, she wants others to be warned that it is still around and still impacts the lives of thousands of Americans.
Every year, 3,000 Americans are diagnosed with mesothelioma and that number is expected to rise. For many of those who have suffered asbestos exposure, the disease will remain latent for years, even decades before it finally is diagnosed. According to public health officials, mesothelioma is a rare condition, however it is extremely high risk because most individuals who are diagnosed will die from the disease. While it can lay dormant for years, many victims will only be given months or a couple years to live. Though her story is rare, the mesothelioma survivor who was treated in Boston is raising hope for others who have been diagnosed with the rare, but life-threatening disease.
Call Jeffrey Glassman Injury Lawyers for a free and confidential appointment — (617) 777-7777.
More Blog Entries:
Military Veterans at High Risk for Mesothelioma, Dec. 8, 2012, Boston Mesothelioma Lawyer Blog
Low Levels of Asbestos Exposure Can Cause Mesothelioma, Jan. 2, 2014, Boston Mesothelioma Lawyer Blog