There are several treatment options available for patients who are diagnosed with malignant pleural mesothelioma. The problem with all of these treatment options is they generally do not work very well. Mostly, they are able to sustain a patient's life for a matter of months, so the victim has longer to spend with his or her family. However, those few extra months, even in the best-case scenarios, come at very high cost.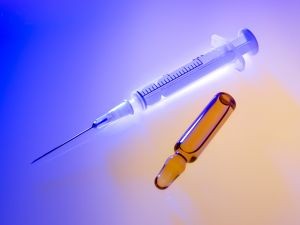 Treatment options typically involve large doses of potent chemotherapy and radiation, and may involve invasive surgery where entire organs and large sections of tissue are removed. Once the organ tissue is removed, more chemotherapy or radiation is administered internally to the site of the tumor. Even if these procedures are successful, most patients will still die shortly after the procedure and will be in a great deal of pain during that time.
It is for this reason, as our Boston mesothelioma attorneys understand, that plaintiffs can demand high verdicts in many personal injury asbestos cases. Companies that manufactured the toxic substance, along with the companies that used asbestos, were well aware of the harm they were doing to their employees and their families. However, they also knew it would take 20 to 50 years for people to get sick, and they were willing to put present profits ahead of future risk and pain and suffering to their employees.
According to a recent news article from Republican American, money is finally being spent on new research to develop better treatment options for mesothelioma patients. While the majority of asbestos use ended more than 40 years ago, the length of time it takes for patients to develop symptoms and get diagnosed with mesothelioma means we still see new cases for years to come.
It is estimated that around 3,000 people will be diagnosed with mesothelioma each year in the United States. Currently, treatment options are designed to either prolong death for a short period of time in exchange for ruining the patient's quality of life, or to manage pain while the disease soon kills the victim. Neither of these options is that beneficial to the patient or his or her family.
However, doctors hope this will soon change. AstraZeneca, through its wholly owned subsidiary MedImmune, based in Gaithersburg, Maryland, is currently running clinical trials at 20 sites across the country on a newly approved "Orphan drug" designed to treat mesothelioma.
An orphan drug is one that is being tested specifically for the purpose of treating a rare disease. Due to the fact that it is designed to treat to a rare disease, this means the pharmaceutical company does not have a real financial incentive to commit money to research and development. For this reason, many orphan diseases, such as mesothelioma, go without valid treatment options. To assist in the development of drugs for rare diseases, the FDA  grants orphan drug status to these new medications. This will reduce regulatory hurdles and even provide subsidies for the development of new drugs.
If you or a loved one is diagnosed with mesothelioma in Boston, call for a free and confidential appointment at (617) 777-7777.
Additional Resources:
Research finally increasing on rare asbestos-related lung cancer, August 20, 2015, Republican American, by Andrea K. McDaniels (Baltimore Sun)
More Blog Entries:
Australian Court Awards Highest Verdict for Asbestos Exposure Case in Nation's History