The U.S. Food and Drug Administration has approved the first new treatment for mesothelioma in more than 15 years.
NovoTTF-100L System (Novocure), in combination with pemetrexed plus platinum-based chemotherapy, has been approved as a first-line treatment for cases of unresectable locally advanced or metastatic malignant pleural mesothelioma. Mesothelioma's long latency period means most victims have in an advanced stage upon diagnosis. Cases that are locally advanced, or which ave spread to other organs, are typically deemed inoperable.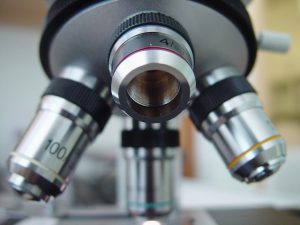 The NovoTTF-100L System is non-invasive. The treatment uses electric fields, known as Tumor Treating Fields, to disrupt cancer-cell division. Approval followed the STELLAR trial, which evaluated effectiveness of the treatment. Our Massachusetts mesothelioma lawyers know such treatment innovations are critical because fewer than 20 percent of patients with malignant pleural mesothelioma are candidates for surgical tumor removal due to diagnosis at an advanced stage of the disease.
The clinical trial, held at cancer centers across Europe, included 80 patients with unresectable, previously untreated, malignant pleural mesothelioma. The results were presented in September 2018 at the 19th annual World Conference on Lung Cancer.
"NovoTTF-100L provides unresectable MPM patients with a treatment option that may improve survival," said Mary Hesdorffer,  executive director of the Mesothelioma Applied Research Foundation. Results showed that patients treated with NovoTTF-100L plus chemotherapy had a median overall survival of 18.2 months (95% CI 12.1-25.8), while median progression free survival (secondary endpoint) was 7.6 months. Those results are about six months longer than for those patients who only receive chemotherapy treatment.
While such treatment advances are welcome, it is the work being done in the courtroom to hold these companies responsible that will ultimately do the most to protect American consumers.